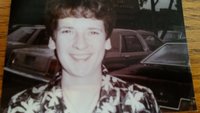 Brenda A. Leabo
Brenda A. Leabo, 55, of Malone, NY., passed away unexpectedly, Wednesday, January 24, 2018, at her apartment.
Born in Malone, NY. March 15, 1962, she was the daughter of the late Kenneth and Dorothy Trego Leabo, Sr. She graduated from Franklin Academy, in Malone in 1980.
Brenda was a triage clerk in the emergency room at the Hollywood Memorial Hospital in Hollywood, FL. She later worked as a security officer for Powlin Security in Florida.
She enjoyed home crafts, drawing and adopting and caring for stray animals.
Survivors include two brothers and a sister in law, Frederick and Hilda Leabo of Malone, NY., and Mark Leabo of Erie, IL., four sisters, Rhonda DeBruhl of Davie, FL., Pamela Leabo of Schenectady, NY., Angela Leabo of Malone, NY., and Darleen Lundgren of Fort Edward, NY., and several nieces, nephews and cousins.
Along with her parents, she was predeceased by two brothers, Raymond and Kenneth Leabo and her cat, "Spikey".
A Graveside Service will be held in St. Francis of Assisi Cemetery, in Constable, NY., with the Rev. Thomas Kornmeyer officiating, in the Spring, on a date to be announced.
Donations may be made in her memory to the animal shelter of your choice.
Arrangements are through the Bruso-Desnoyers Funeral Service, Inc. in Malone, NY.
Online condolences may be made to the family at www.brusofuneralservice.com.