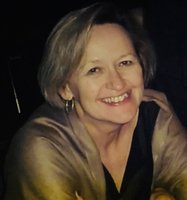 Laureen (Lauri) P "Lolly" Drake
Laureen P. Drake, 69 of Dickinson Center NY, passed away Saturday, April 6, 2019 at the University of Vermont Health Network, Alice Hyde Medical Center in Malone NY.
Lauri, as most people know her (or Lolly to others) was born February 7, 1950 in Potsdam, the daughter of Loren and Shirley (Felix) Hitchman. She graduated from St Lawrence Central High school in 1968. Continuing on to St. Joseph's Nursing School in Syracuse and SUNY Postdam. She was a Registered Nurse and began her career at Alice Hyde Medical Center working in labor and delivery. She was known to many new mom's in the area as their adored Lamaze instructor. She transitioned to Northstar service, Hospice of the North Country, and finally retiring from St. Lawrence County NYSARC. She loved cooking and entertaining, quilting, knitting and canning tomatoes. Laureen loved to travel; she was a connoisseur of wine and she enjoyed many trips all over the world. Some of her favorite places to visit were Italy, Spain, the Caribbean, the Pacific Northwest and Florida. She also loved spending time at her camp on Lake Ozonia with family and friends. She was very devoted to her three granddaughters with whom she spent almost every weekend.
Laureen was predeceased by her parents and one sister, Lisa Ryder.
Survivors include her husband of 47 years, Dana Drake of Dickinson Center; two sons, Nathan Drake and his wife Jannette of Dickinson Center, Eli Drake and his longtime partner, Ryan Ann Davis of Tacoma, Washington; one daughter, Jenny Walker and her husband Brian of Potsdam NY; one brother, William Hitchman and his wife Marlene of Gouverneur NY; three grandchildren, Savannah, Summer and Ella and her mother in law, Jo Ann Drake of Potsdam.
Calling hours will be Friday, April 12, 2019 from 4:00-7:00 p.m. at Bruso-Desnoyers Funeral Service in Malone NY. A funeral service will be celebrated Saturday, April 13, 2019 at 11:00 a.m. at the Nicholville United Methodist Church. Donations in her name may be made to Nicholville United Methodist Church.
To share an online condolence, please visit www.brusofuneralservice.com.
Arrangements are in the care of Bruso-Desnoyers Funeral Service in Malone NY.