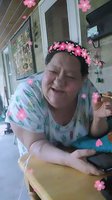 Dora J. Butchino
Dora J. Butchino, 52, of Malone, NY., passed away Friday evening, August 23, 2019, at the Canton-Potsdam Hospital, in Potsdam, NY. She had been a patient there since August 12.
Born in Rochester, NY., February 22, 1967, she was the daughter of the late Ronald and Myrtle Grant Reome, Sr.,
Dora was employed by the Franklin County Nursing Home, in Malone, NY., in the housekeeping department for more than twenty three years. She retired in 2011 because of her health.
She enjoyed playing cards, dice, scratch lottery tickets, puzzles, watching television, walking and spending time with her family and many friends.
Survivors include one daughter, Amanda Reome of Malone, NY., one ex son-in-law, Alan Barry of Malone, a close friend, Scott Taylor of North Bangor, NY., two brothers and sisters-in-law, Ronald and Maddy Reome, Jr. and Michael and Dustine Reome all of Malone, two sisters, Marlene Reome and Michele Reome and her companion, Scott Wilson all of Malone, two grandchildren, Jasmine and Logan Barry of Malone, her cat, "Babies", and many aunts, uncles, nieces, nephews and cousins.
Along with her parents, she was predeceased by one brother, Thomas W. Reome on May 20, 2014.
Calling hours will be Friday from 11 a.m. until noon, at the Bruso-Desnoyers Funeral Home, in Malone, NY. A funeral service will be held at noon in the funeral home chapel. Burial will be in St. John Bosco Cemetery, in Malone, NY.
Donations may be made to the wishes of the family.
Online condolences may be made to the family at www.brusofuneralservice.com.
Arrangements are through the Bruso-Desnoyers Funeral Service, Inc. in Malone, NY.