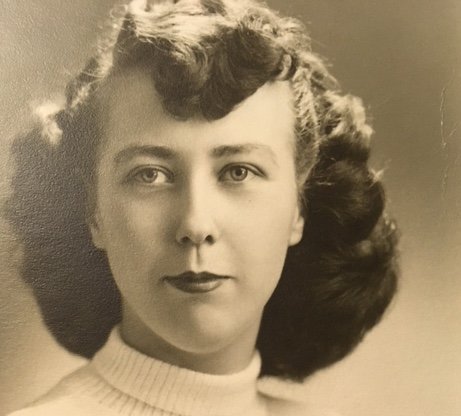 Obituary of Verla I. Riley
~Verla I. Riley, 86, of Malone, NY., passed away peacefully early Friday morning, November 17, 2017, at the Alice Center, in Malone, NY. She had been a resident there since August 19, 2016.
Born in Malone, NY., June 24, 1931, she was the daughter of the late Lawrence L. and Elizabeth J. Barcomb Revette. She attended local schools.
On May 3, 1954, she was united in marriage to John W. Riley in Massena, NY., He predeceased her on May 8, 1984.
Verla had a long working career. She was employed by Consolidated Slipper Factory, Paul's Dry Cleaners, Smith's IGA, Newberry's Department Store, Super Duper Food Store, The Jug Store, Pizza Plus, was owner of Vi Vi's Café, cashier at St. Joseph's School, assistant manager at the National Army Store, an inspector at Tru-Stitch Footwear, and lastly a clerk at the National Army Annex Store.
She was a communicant of St. Andre Bessette Parish, at Notre Dame Church, in Malone, NY. She was a member of the Malone American Legion Auxiliary. She enjoyed helping others and watching football.
Survivors include two sons, Stewart Riley of Chateaugay, NY., and Carson Riley of Malone, NY., one daughter and son in law, Kim and John McMahon of Plant City, FL., two brothers, Dale Revette of Inverness, FL., and Gary Revette of Spring Hill, FL., two sisters, Janice Johnson of Liverpool, NY., and Gwen Revette of Malone, NY., three grandchildren, Jack and Carvel Riley, and Alicia McMahon and several nieces, nephews and cousins.
Along with her parents and her husband, she was predeceased by one brother, Lawrence Revette, Jr.
There are no calling hours. A Graveside Service will be held on Thursday May 3, 2018, at 10 a.m., at Notre Dame Cemetery, in Malone, NY.
Arrangements are through the Bruso-Desnoyers Funeral Service, Inc. of Malone, NY.
Online condolences may be made to the family at www.brusofuneralservice.com.