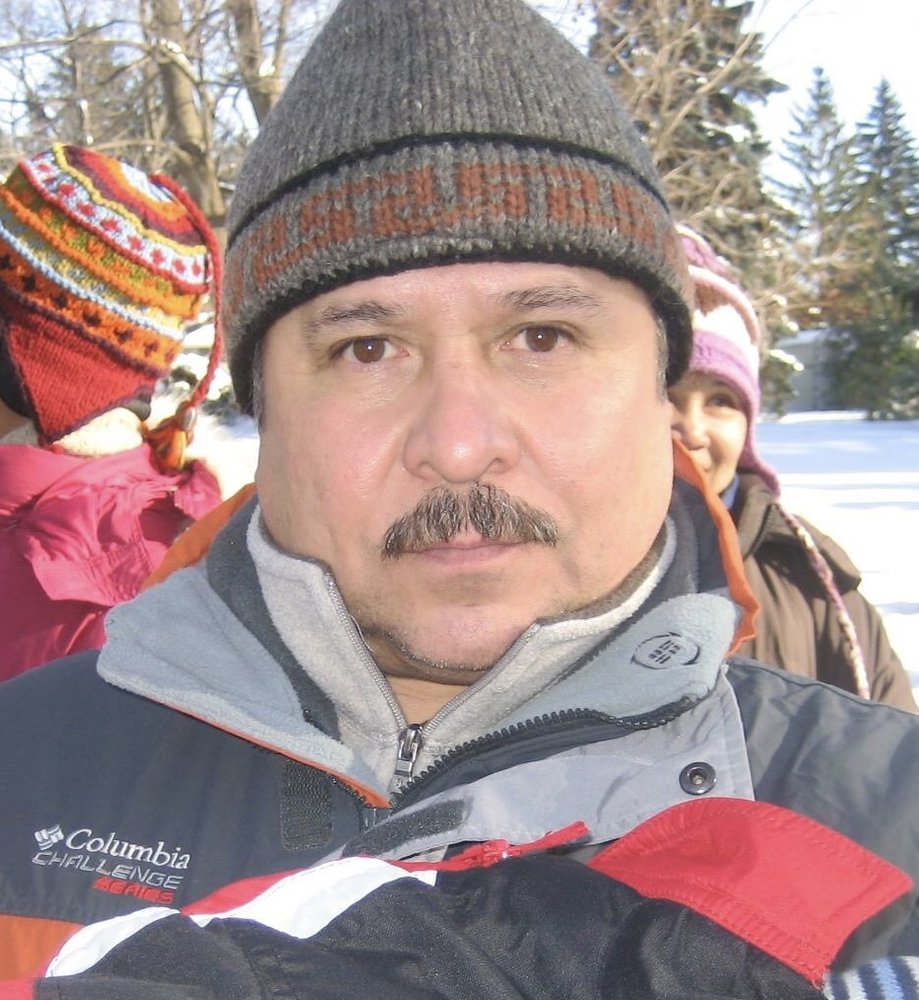 Obituary of Felix Sanchez, Jr.
Felix Sanchez, Jr., 60, of Brushton, NY., passed away unexpectedly Wednesday, December 13, 2017, at his home.
Born in El Paso, TX. February 8, 1957, he is the son of Felix and Rachel Apodaca Sanchez, Sr.
On June 21, 1997, he was united in marriage to the former Angela Fullum in Moira, NY. She survives.
Felix served thirty years in the U.S. Border Patrol. He started his career on September 29, 1980, as a member of Class 141. His first assignment was at the El Paso Station, where he served as a Border Patrol Agent from 1980 to 1985. In January of 1985, he graduated from Class 3 of the Border Patrol's elite tactical team BORTAC. As a member of the BORTAC team, Felix participated in numerous foreign and national counter narcotics and anti-smuggling operations. Felix was then transferred to the Ysleta Station in May of 1985, where he was subsequently reassigned to the Malone Station in June of 1988. On November 30, 2003, he was promoted to Lead Border Patrol Agent in Burke, NY.
Felix continued his career as a member of the Valleyfield Quebec Integrated Border Enforcement Team. In September of 2009, he was detailed to the Royal Canadian Mounted Police Headquarters, in Ottawa, Ontario, where he was involved in several alien and drug smuggling cases. Felix retired from the U.S. Border Patrol on April 30, 2010.
He was an avid outdoors man and enjoyed hunting, and boating. He also enjoyed all types of music, traveling around the world, collecting guns, and cooking for family and friends. His most precious moments were spent with his wife and son.
Along with his wife, Angie, he is survived by his mother, Rachel Sanchez of El Paso, TX., one son, Vaughn Sanchez at home, two daughters and a son in law, JoDee and Armando Basurto of Tucson, AZ., and Audrey Sanchez of Clearwater, FL., one brother, Ernesto Sanchez of El Paso, TX., two sisters and a brother in law, Annie Salcido of El Paso, TX., and Patsy and Junior Casillas of Phoenix, AZ., two granddaughters, Isabella Rose Loguercio of Clearwater, FL. and Trinity Basurto of Tuscon, AZ., and several nieces, nephews and cousins.
He was predeceased by his father, Felix Sanchez, Sr. and one sister, Gloria Herrera.
There are no calling hours. Services will be private and at the convenience of the family.
Donations may be made in his memory to the Wounded Worriers Project.
Arrangements are through the Bruso-Desnoyers Funeral Service, Inc. of Malone, NY.
Online condolences may be made to the family at www.brusofuneralservice.com.