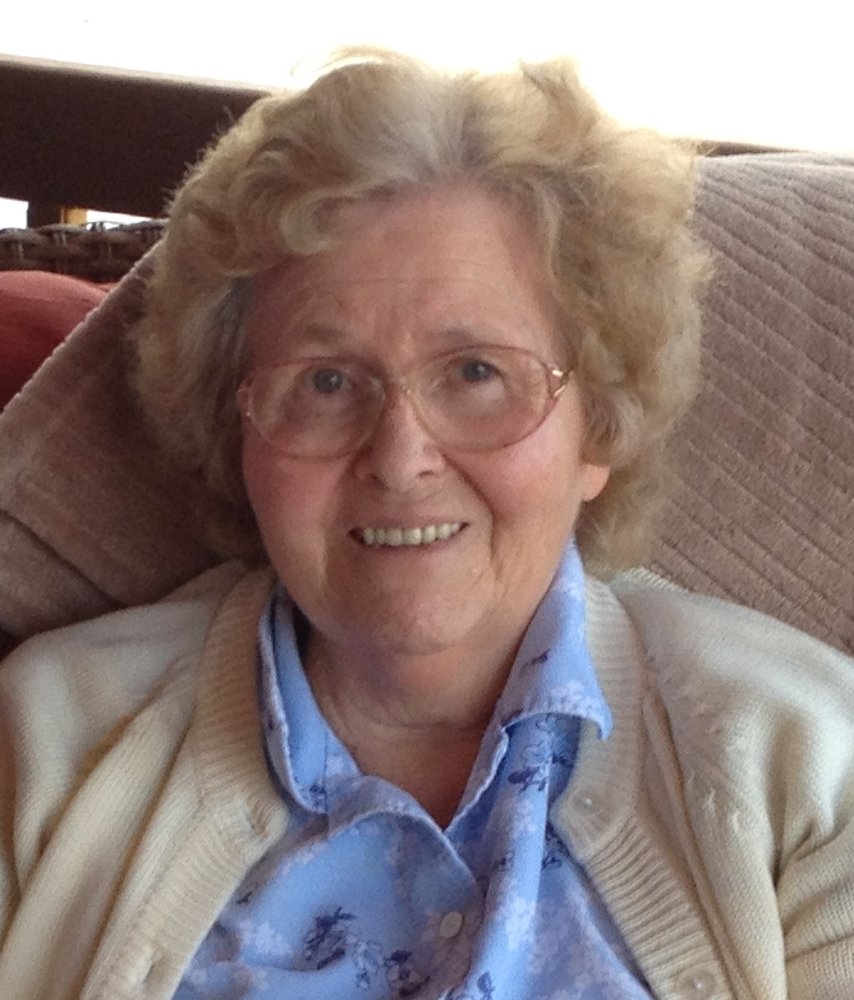 Obituary of Mary Jane Lamica
Mary Jane Lamica, 82, of Constable, NY., passed away peacefully Thursday afternoon, December 14, 2017, while her children honored her by saying the rosary, lead by her brother Roland Bushey.
Born in Ellenburg Depot, NY., on October 5, 1935, she was the daughter of the late Oscar and Irene Monette Bushey. She graduated from Ellenburg Central School.
On June 29, 1955, she was united in marriage to David P. Lamica, at St. Edmund's Church, in Ellenburg, NY. He predeceased her on August 11, 1996.
Mary Jane assisted her husband with the daily operation of their dairy farm for many years. She later was employed as a clerk for the Servants of Jesus and Mary in Trout River, NY. She also served as treasurer on their board of directors.
She was a communicant of St. Francis of Assisi Church, in Constable, NY., and also a member of their Altar Rosary Society. She is a past member of the Malone Women of the Moose and the Chateaugay Women's Bowling League. She enjoyed vegetable gardening, canning and playing scratch off lottery tickets. She was a devoted wife and mother who prayed the rosary several times daily.
Survivors include five sons and three daughters in law, Michael and Janet Lamica of Constable, NY., Paul Lamica of New Market, AL., John Lamica of Constable, NY., Todd and Jill Lamica of Constable, NY., and David and Michelle Lamica of Brushton, NY., three brothers, Ronald Bushey of Lyon Mountain, NY., and Roland and Leonard Bushey both of Constable, NY., five sisters and one brother- in- law, Regina Miller of Plattsburgh, NY., Rose Cook of Chateaugay, NY., Sally and Paul Crane of Swedesboro, NJ., Elaine Crandall of Louisville, OH., and Deborah Fowler of Fulton, NY., fifteen grandchildren, nine great grandchildren and many nieces and nephews.
Along with her parents and her husband, she was predeceased by one daughter in law, Penny Lamica, five brothers, Morris, Marshall, Roger, Oscar and Edmond Bushey in infancy and one sister, Janice Bushey in infancy.
Calling hours will be Monday from 2-4 and 6-8 p.m. at the Bruso-Desnoyers Funeral Home, in Malone, NY. A Mass of Christian Burial will be celebrated on Tuesday at 10 a.m. at St. Francis of Assisi Church, in Constable, NY., with the Rev. Thomas Kornmeyer officiating. Burial will be in the St. Francis of Assisi Cemetery, in Constable, NY.
Donations may be made in her memory to the Constable Volunteer Fire and Rescue Department or to the Servants of Jesus and Mary in Trout River, NY.
Arrangements are through the Bruso-Desnoyers Funeral Service, Inc. of Malone, NY.
Online condolences may be made to the family at www.brusofuneralservicecom.