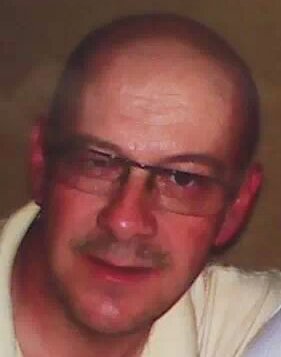 Obituary of Morris Fassett
Morris P. Fassett, 59, of Westville, NY., passed away on Monday evening, December 18, 2017, at the Albany Medical Center, in Albany, NY., with his wife and loving family by his side. He had been a patient there since December 9.
Born in Malone, NY., on August 22, 1958, he was the son of the late Francis and Delilah Dame Fassett. Morris was a 1976 graduate of Franklin Academy, in Malone, NY.
On May 17, 1980, he was united in marriage to the former Fern L. LaMay at St. Joseph's Church, in Malone, NY., by the late Rev. George Tobin. She survives.
Morris was employed for fifteen years as a meat cutter at Yando's Big M and later Super Duper and Glazier's. He was also a talented heating and plumbing specialist, working for Agway, Bear's Den, Mike Swamp and Leroux Oil Company.
He enjoyed hunting, fishing, camping, playing the spoons and riding his Harley Davidson motorcycle.
Surviving along with his wife Fern, are two sons and daughters-in-law, Heath and Susan Jock of Constable, NY., and Kyle and Sarah Fassett of Westville, NY., one daughter and son-in-law, Heather and Donald Decosse of Chateaugay, NY., one brother and two sisters-in-law, Carter and Linda Fassett of Malone, NY., and Betty Fassett of Whippleville, NY. He is also survived by eight grandchildren, Evan and Daniel Boyea, Maribeth Ledger, Seth, Aaron, and John Decosse, and Ethan and Aubrey Fassett, four great grandchildren and several nieces and nephews and cousins.
Besides his parents he was predeceased by a brother Conrad Fassett in 2009.
Calling hours will be on Friday, December 29, 2017, from 10-11a.m. at the Bruso-Desnoyers Funeral Home, in Malone, NY. A funeral service will be held at 11a.m. in the funeral home chapel, with the Rev. Alfred Fish officiating.
Donations may be made in his memory to the Alice Ballard Fund of Hospice of the North Country Inc., in Malone, NY.
Arrangements are through the Bruso-Desnoyers Funeral Service Inc. of Malone, NY.
Online condolences may be made to the family at www.brusofuneralservice.com.