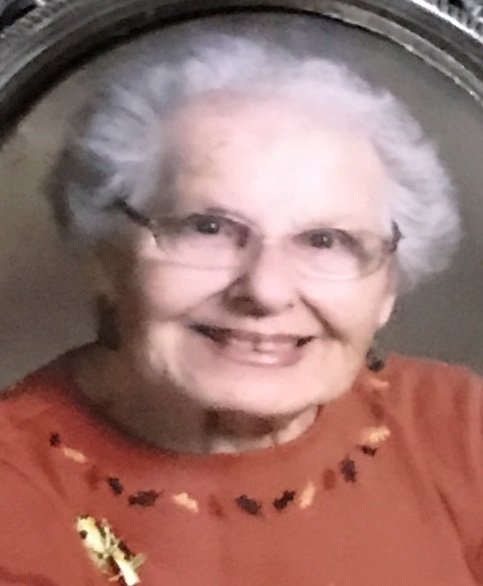 Obituary of Amelia M. Eells
Amelia M. Eells, age 85, of Malone, NY., passed away Sunday morning, January 7, 2018, at her home while under the loving care of her family and Hospice of the North Country.
Born in Venice, CA., on December 2, 1932, she was the daughter of the late Louis and Sylvia Bleau Combe. She attended and graduated from local schools in California.
On September 5, 1951, she was united in marriage to Murray M. Eells at Sacred Heart Church in Glen Avon, CA., by the Rev. Michael Flahive. He predeceased her on September 19, 2011.
Amelia began her working career as a teller and bookkeeper at the First Western Bank in CA. She was next employed as a secretary at the Trinity High School in Weaverville, CA., for thirteen years. In 1982 she and her husband Murray purchased Durham's Market in Malone, NY., and operated it together until they sold the business in 1987.
She was a parishioner of St. Andre Bessette Parish at Notre Dame Church in Malone, where she served as a Lector and Eucharistic Minister. She was also a past member of the Catholic Daughters and NCO Wives. Amelia enjoyed gardening, sewing, reading and golfing.
Survivors include two sons and daughters in law, Peter and Cori Eells of Fort Worth, TX., and Gregory and Colleen Eells of Sterling, VA., by one daughter, Deborah Spinner of Malone, NY., and by a sister Rose Stengel of Springville, CA.
She is also survived by six grandchildren, three great grandchildren and several nieces and nephews.
Besides her parents and husband she was predeceased by four brothers, Louis, Lawrence, David and Anthony Combe and by three sisters, Sylvia Marie Hartsuyker, Theresa Gale and Anne Eggers.
There are no calling hours. A Mass of Christian Burial will be held at Notre Dame Church in Malone, NY., on a date to be announced in the Spring. Burial will be private and at the convenience of the family at St. Helen's Cemetery in Chasm Falls, NY.
Donations may be made in her memory to St. Andre Bessette Parish in Malone, NY.
Arrangements are through the Bruso-Desnoyers Funeral Service Inc. of Malone, NY.
Online condolences may be made to the family at www.brusofuneralservice.com.