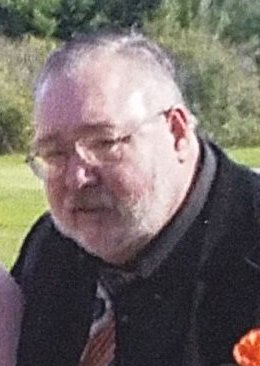 Obituary of Robert Thompson
Robert C. Thompson, 59, of Malone, NY., passed away Tuesday afternoon, February 13, 2018, at The Alice Center, in Malone, NY. He had been a resident there since December 14, 2017.
Born in Malone, NY., October 11, 1958, he was the son of Darrell "Pop" and Gloria McDonald Thompson. He graduated from Franklin Academy, in Malone, NY., in 1977.
Many years ago, he was employed in the dairy department at Yando's IGA, in Malone, NY. He later became manager of the Dairy Queen in Malone. After the Dairy Queen closed, he then worked for a number of years with his father at Furniture Weekend in Malone. Before he became ill, he worked as a clerk at Maplefield's in Malone.
On May 9, 1981, he was united in marriage to Shawn M. Taylor, at Notre Dame Church, in Malone. The marriage ended in divorce.
Bob was a member of the Boy Scouts of America and was awarded Eagle Scout. He was a member of the Malone Men's Bowling League for many years. He was an avid Yankee and wrestling fan.
Survivors include his mother, Gloria Thompson of Malone, NY., two sons and a daughter-in-law, Ryan and Christine Thompson and Adam Thompson all of Canton, NY., one brother, Kevin Thompson of Malone, six sisters and two brothers-in-law, Lori, Shelly, Tammy and Michelle Thompson all of Malone, Patty and Tony Clark of Malone and Kim and Randy Rondo of Chateaugay, NY., three grandchildren, Riley and Harmony Thompson of Canton, NY., and Laelah Thompson of Malone, and many aunts, uncles, nieces, nephews and cousins.
He was predeceased by his father, Darrell "Pop" Thompson on October 5, 1997, his paternal grandparents, Charles and Thelma Thompson and his maternal grandparents, Erwin and Phyllis McDonald.
Calling hours will be Friday, February 23, 2018, from 4-6 p.m., at the Bruso-Desnoyers Funeral Home, in Malone, NY. A Funeral Service will be held at 6 p.m. in the funeral home chapel, with the Rev. Roger Preve officiating. Burial will be in Morningside Cemetery, in Malone, in the Spring, on a date to be announced.
Donations may be made in his memory to the American Renal Association.
Arrangements are through the Bruso-Desnoyers Funeral Service, Inc. of Malone, NY.
Online condolences mayu be made to the family at www.brusofuneralservice.com.