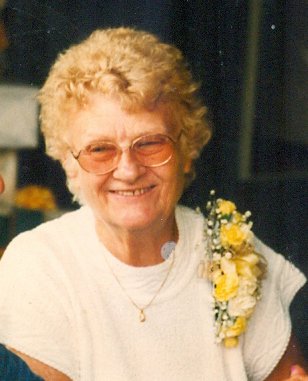 Obituary of Jean Fleury
Jean S. Fleury, 90, of Westville, NY., passed away Wednesday afternoon, February 21, 2018, at the Mercy Living Center, in Tupper Lake, NY., with her loving family by her side. She had been a resident there since November of 2013.
Born in Westville Center, NY., on February 23, 1927, she was the daughter of the late Beatrice Barlow. She attended local schools.
On July 26, 1947, she was united in marriage to Lyle E. Fleury, at Notre Dame Church in Malone, NY. He predeceased her on February 23, 1999.
Jean was a loving caretaker and devoted homemaker. She was a past communicant of Our Lady of Fatima Church in Westville, NY., a member of the Westville Homemakers Club and a volunteer at the Alice Hyde Hospital Gift Shop. She enjoyed planting flowers, gardening, sewing, loved her pets, shopping, traveling, going out to eat, attending banquets, and hosting family events. Her happiest times were spent visiting with friends and family in her garage at her home in Westville.
Survivors include one son, David Fleury of Westville, NY., two daughters, Faye Fleury of Malone, NY., and Wendy King of Westville, NY., a granddaughter that Jean raised, Cheri Rogofsky of Hogansburg, NY., one sister, Ann Fricker of Las Vegas, NV., and by a brother, James Dibiaso of Orlando, FL. She is also survived by seven more grandchildren, thirteen great grandchildren, one great great grandson and many nieces and nephews.
Along with her mother and her husband, she was predeceased by one son, Dale Fleury on August 4, 2008, one sister, Margaret "Peggy" Dibiaso in 2008 and by a brother, Don Dibiaso in 2010.
There are no calling hours. A Graveside Service will be held in the Spring on a date and time to be announced in the Coal Hill Cemetery in Westville, NY.
Arrangements are through the Bruso-Desnoyers Funeral Service, Inc. in Malone, NY.
Online condolences may be made to the family at www.brusofuneralservice.com.