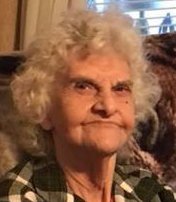 Obituary of Avalin Nason Barse
Avalin M. Nason Barse, 76, of Malone, NY., passed away unexpectedly yesterday, February, 28, 2018, at the U.V.M. Health Care Network Alice Hyde Medical Center, in Malone, NY.
Born in Bombay, NY., November 18, 1941, she was the daughter of the late Herbert and Lulu Anderson DeShane. She attended local schools.
On September 5, 1959, she was united in marriage to James Nason, Sr. at St. John Bosco Church, in Malone, NY. The marriage ended in divorce. He predeceased her on October 25, 1998. On February 18, 1978, she was united in marriage to Francis W. Barse in North Lawrence, NY. He predeceased her on May 18, 2002.
Avalin was a homemaker. Many years ago, she enjoyed cutting cedar and making cedar oil with her family. She also enjoyed making rugs, gardening, quilting and playing bingo.
Survivors include, two sons and a daughter-in-law, James Nason, Jr. and his companion, Carol Bennett and Gerald and Barbara Nason all of Malone, NY., three daughters and two sons-in-law, Evelyn and Dennis Bell of Malone, NY., Virginia and Greg Bouchard of Potsdam, NY., and Bertha Pittsley of Malone, NY., one stepson, Glenn Barse of North Lawrence, NY., three step daughters, Miriam Barse of Winthrop, NY., Pam Stanka and her husband Stephen of North Lawrence, NY., and Georgiana Barse of Nicholville, NY., two brothers and a sister-in-law, Elmer and Debbie DeShane of Norfolk, NY., and David DeShane of Rome, NY., three sisters and two brothers-in-law, Myrtle and Glen Smith of Brasher Falls, NY., Stella and Robert LaBrake of Orange, MA., and Denise Fullerton, of Connecticut, six grandchildren, Jessica Johnston, Jerry Nason, Dorothy and John Dibble, Brenda Crump and Joey Regan, six great grandchildren, Cody, Carter and Paige Johnston, Brooklyn Fuller, Diane and Hayley Snyder and many nieces, nephews and cousins.
Along with her parents, and her two husbands, she was predeceased by three stepsons, Clifton, Raymond and Vern Barse, six brothers, Lawrence, Ralph, Angus "Ed", Howard, Archie and Herbert, Jr. DeShane, and one sister, Odena DeShane.
Calling Hours will be Monday from Noon until 2 p.m., at the Bruso-Desnoyers Funeral Home, in Malone, NY. A Funeral Service will be held at 2 p.m. in the funeral home chapel. Burial will be in St. John Bosco Cemetery, in Malone, NY., in the Spring.
Donations may be made to the Alice Hyde Dialysis Unit in Malone, NY.
Arrangements are through the Bruso-Desnoyers Funeral Service, Inc. of Malone, NY.
Online condolences may be made to the family at www.brusofuneralservice.com.