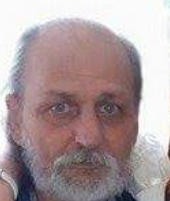 Obituary of Timothy Lane, Sr.
Timothy P. Lane, Sr., 58, of Brushton, NY., passed away unexpectedly Sunday, March 11, 2018, at the U.V.M. Health Network Alice Hyde Medical Center, in Malone, NY., after being stricken at his home.
Born in Malone, NY., March 24, 1959, he is the son of Richard Lane, Sr. and Marion Allen. He attended local schools.
Many years ago, he was married to the former Eleanor Pickering. She predeceased him. On October 16, 1993, he was united in marriage to the former Melissa S. LaBrake in Malone, NY. She survives.
Tim was self employed performing carpentry, auto mechanics, lawn care and making maple syrup.
He enjoyed camping, fishing, hunting and being with his family especially his grandchildren.
Along with his wife, Melissa, he is survived by his father, Richard Lane, Sr. of DeKalb Junction, NY., three sons and two daughters-in-law, Timothy and Christina Lane, Jr., of South Carolina, Matthew C. LaBrake of Albany, NY., and William and Linda Pickering of Massena, NY., two daughters, Tara Lane and her companion, James Palmer of Chateaugay, NY., and Ebony Lane of Malone, NY., two brothers and a sister-in-law, Stephen Lane and his partner, Paul Dumas and Gary and Judy Lane all of Malone, NY., one sister, Sheila Hutchins and her companion, Tom Williams of Malone, NY., eight grandchildren and many nieces, nephews and cousins.
He was predeceased by his mother, Marion Allen, one brother, Richard Lane, Jr., and one sister, Patricia Lane.
Calling hours will be Friday from Noon until 1 p.m. at the Bruso-Desnoyers Funeral Home, in Malone, NY. A Funeral Service will be held at 1 p.m. in the funeral home chapel with Rev. Billy Bond officiating.
Donations may be made in his memory to the American Cancer Fund.
Arrangements are through the Bruso-Desnoyers Funeral Service, Inc. of Malone, NY.
Online condolences may be made to the family at www.brusofuneralservice.com