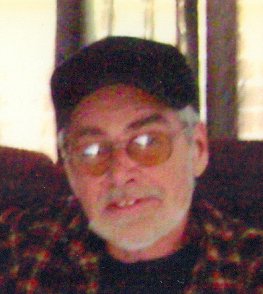 Obituary of Robert Paquette
Robert M. Paquette, 66, of South Bombay, NY., passed away early Thursday morning, March 15, 2018, at The Alice Center, in Malone, NY. He had been a resident there since February 7.
Born in Malone, NY., October 2, 1951, he was the son of the late George and Blanche Fortin Paquette. He graduated from Salmon River Central High School, in Fort Covington, NY.
On May 31, 1975, he was united in marriage to the former Virginia C. Wisnesky in Malone, NY. She survives.
For more than twenty years, Bob was employed by Tru-Stitch Footwear in Malone, NY.
He enjoyed making souvenir lacrosse sticks, gardening, watching NASCAR and caring for his cat. He was a loving father and grandfather.
Along with his wife, Virginia, he is survived by two sons, Jesse Paquette of Massena, NY., and Brent Paquette of Canton, NY., one daughter and son-in-law, Tracey and James Russell of South Bombay, NY., and two grandchildren, Aubrey Marie and Adam James Russell both of South Bombay, NY.
There are no calling hours. A Graveside Service will be held in the old St. Mary's Cemetery, in Fort Covington, NY., in the Spring on a date to be announced, with the Rev. Thomas Kornmeyer officiating.
Donations may be made in his memory to the Bombay Volunteer Fire and Rescue Department.
Arrangements are through the Cappiello-McKenzie and Cosgrove Funeral Home in Fort Covington, NY.
Online condolences may be made to the family at www.brusofuneralservice.com