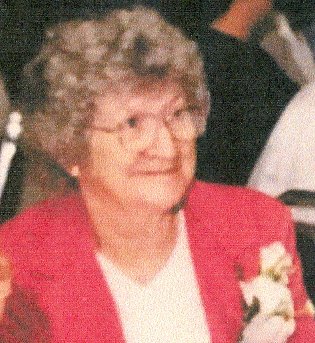 Obituary of Florence C. Benware
Florence C. Benware, 97, of Fort Covington, NY., passed away Wednesday morning, April 11, 2018, at the Highland Nursing Home in Massena, NY. She had been a resident there since 2006.
Born in Fort Covington, NY., on February 23, 1921, she was the daughter of the late John and Mabel Smith Keefe. She was a graduate of Fort Covington High School.
On October 12, 1941, she was united in marriage to Robert Duncan. He predeceased her in March 1950. She was later united in marriage to Charles Benware on August 13, 1966. He predeceased her on March 18, 1981.
Florence was employed as a cook at St. Mary's School in Fort Covington, NY., and later was employed at Shields Slipper Factory in Bombay, NY. She retired several years ago. She was a past member of St. Mary's Altar Rosary Society and enjoyed going to bingo.
Survivors include four sons and daughters in law, John and Carole Duncan of Raymondville, NY., Donald and Anne Duncan of Louisville, NY., David and Betty Duncan of Punta Gorda, FL., and Kenneth and Yvonne Duncan of Columbia, TN., and by one daughter and son in law, Joyce and Robert Vecchelli of Arvada, CO. She is also survived by fourteen grandchildren, eighteen great grandchildren and three great great grandchildren.
Besides her parents and two husbands she was predeceased by two brothers, Leon and John Keefe and one great great grandson.
Calling hours will be held on Monday, May 14, 2018, from 10a.m.-12p.m. at the Cappiello-McKenzie and Cosgrove Funeral Home in Fort Covington, NY. A funeral service will be held at 12p.m. in the funeral home chapel with the Rev. Tom Kornmeyer officiating. Burial will follow in the New St. Mary's Cemetery in Fort Covington, NY.
Donations may be made in her memory to the Fort Covington Meals on Wheels, St. Mary's Church or to a charity of ones choice.
Arrangements are through the Cappiello-McKenzie and Cosgrove Funeral Home in Fort Covington, NY.
Online condolences may be made to the family at www.brusofuneralservice.com.