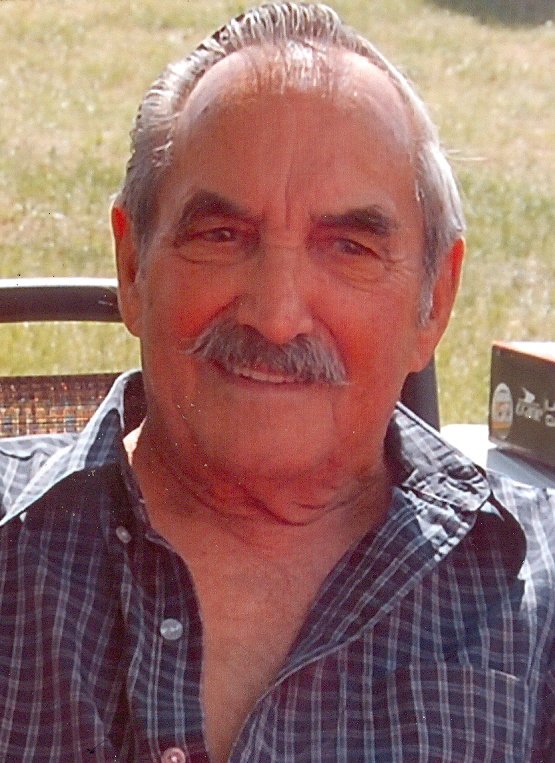 Obituary of Truman Wood
Truman A. "Lucky" Wood, 81, of Westville, NY., passed away unexpectedly Wednesday, April 18, 2018 at the U.V.M. Health Network Alice Hyde Medical Center, in Malone, NY.
Born in Malone, NY., April 13, 1937, he was the son of the late Albert W. and Marion Tavernier Wood. He attended local schools.
On May 4, 1957, he was united in marriage to the former Joanne E. Bissonette at Notre Dame Church, in Malone, NY. She survives.
"Lucky" began his career with the Labor Union Local 322 on November 25, 1959 as a grade foreman and retired in 1992.
He was a member of Union Local 322 and a past member of the Malone Lodge of Moose. He enjoyed spending time at the family camp in Owls Head, NY., fishing, hunting and gardening. He was a talented handyman from carpentry to auto mechanics. He spent many hours restoring and maintaining his yellow 1978 Chrysler. His favorite times were spent with his sons and friends tossing back a few Utica Club or Genny Light beers.
Along with his wife Joanne, he is survived by six sons and three daughters in law, Mark and Victoria Wood of Fort Covington, NY., Gregory Wood and his companion Jennifer White of Fort Covington, NY., Raymond Wood and his companion, Karen Rivers of Lake Titus, NY., Michael and Debbie Wood of Westville, NY., John H. and Cynthia Wood of Constable, NY., and Wade Wood of Columbia, MD., one daughter and son in law, Brenda and Billy Grant of Winters, TX., one sister and brother in law, Marjorie and Jim Campo of Brunswick, OH., nineteen grandchildren, twenty four great grandchildren and many nieces, nephews and cousins.
Along with his parents, he was predeceased by one daughter-in-law, Kathy Wood in 2002, two brothers, William and Francis Wood and one sister, Patricia Radar.
Calling hours will be Monday from 2-5 p.m. at the Bruso-Desnoyers Funeral Home, in Malone, NY. A Mass of Christian Burial will be celebrated on Tuesday at 10 a.m. at Our Lady of Fatima Church, in Westville, NY., with the Rev. Thomas Kornmeyer officiating. Burial will be in St. Francis of Assisi Cemetery, in Constable, NY.
Donations may be made in his memory to either the Westville Volunteer Fire and Rescue Department or to Our Lady of Fatima Church, in Westville, NY.
Arrangements are through the Bruso-Desnoyers Funeral Service, Inc. of Malone, NY.
Online condolences may be made to the family at www.brusofuneralservice.com.