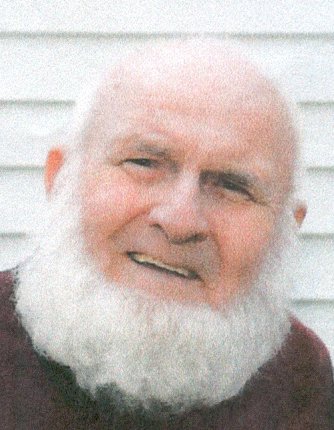 Obituary of John Coughlin
John E. Coughlin, 86, of Massena, NY., passed away peacefully Monday evening April 30, 2018, at his home while under the loving care of his family and St. Lawrence County Hospice and Palliative Care.
Born in Malone, NY., February 8, 1932, he was the son of the late Ernest and Hazel Simson Lamica. He was later adopted by Daniel Coughlin after his marriage to Hazel. He attended local Schools.
On December 24, 1949, he was united in marriage to the former Eleanor Shonyo in Malone, NY. She survives.
He served in the United States Air Force from 1951 until his Honorable Discharge in 1953.
John was a self employed local delivery truck driver for many years. He retired in 1972.
He enjoyed working on motorcycles and cars, especially Studebakers, he also enjoyed camping especially with his son Keith.
Along with his wife, Eleanor, he is survived by two sons and a daughter-in-law, Roger and Laura Coughlin of Midland, TX., and Keith Coughlin of Norfolk, NY., two daughters, Kathy Coughlin of Massena, NY., and Karen Bresnick of Madera, CA., one sister, Dorothy Duheme of Ste. Anicet, Quebec, eight grandchildren, eight great grandchildren and many nieces, nephews and cousins.
Besides his parents, he was predeceased by three sons, Tommy, Ronald, and Dale Coughlin.
There are no calling hours or funeral service.
Donations may be made in his memory to St. Lawrence County Hospice and Palliative Care.
Arrangements are through the Bruso-Desnoyers Funeral Service, Inc. of Malone, NY. Online condolences may be made to the family at www.brusofuneralservice.com.