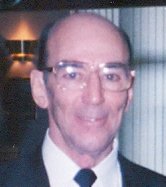 Obituary of Gerald Benoit
Gerald R. Benoit, 89, of Malone, NY., passed away unexpectedly Monday morning, April 30, 2018 at the U.V.M. Health Network Alice Hyde Medical Center, in Malone, NY. He had been a patient there since April 26.
Born in Malone, NY., February 5, 1929, he was the son of the late Rosario T. and Germaine Avon Benoit. He graduated in 1947, from St. Joseph's Academy in Malone, NY.
He served in the United States Marines from 1948 until his Honorable Discharge in 1952.
In 1958, he graduated from Plattsburgh State Teachers College.
Many years ago, Gerald taught 5th grade in Rochester, NY. He later was a volunteer for the White Fathers of Africa in Raybrook, NY. He then was employed for more than fifteen years as a case supervisor for the St. Lawrence County Department of Social Services in Canton, NY.
He was a communicant of St. Andre Besette Parish at Notre Dame Church, in Malone, NY. He enjoyed hunting and reading.
He is survived by three sisters, Lillian Yando and Claire Poupore both of Malone, NY., and Rita LaRocque of Plattsburgh, NY., along with many nieces, nephews and cousins.
A Mass of Christian Burial will be celebrated on Tuesday, May 8, 2018, at 10 a.m. at Notre Dame Church, in Malone, NY. Burial will be in Notre Dame Cemetery, in Malone, NY., with full Military Honors.
Donations may be made in his memory to the Malone Adult Center or Masses for the repose of his soul.
Arrangements are through the Bruso-Desnoyers Funeral Service, Inc. of Malone, NY.
Online condolences may be made to the family at www.brusofuneralservice.com.