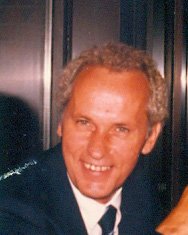 Obituary of Gary Batchelder
Gary C. Batchelder, 78, of Mountain View, NY., and Zephyrhills, FL., passed away Saturday, May 5, 2018, at the Gulf Side Hospice Facility, in Zephyrhills, FL.
Born in Malone, NY., July 29, 1939, he was the son of deaf mute parents the late Clarence and Maude Dumas Batchelder. He was also raised by his grandparents, Fred and Zoe Dumas and his aunts, Lillian and Evelyn Dumas. He attended local schools and was a member of the Franklin Academy JV and Varsity Baseball team and a member of Epsilon. He graduated from Franklin Academy in 1957.
At an early age, Gary had polio and had rehab at the Alice Hyde Hospital, in Malone, and Sunny View Hospital in Schenectady, NY.
Gary had many friends growing up on South William Street, including the Jocks, Delaneys, Coryeas, Betters and the Harpers. He played a lot of baseball and other games with them. He was a avid New York Yankee fan.
Gary worked during high school for his brother-in-law at Yando's IGA, and after graduation, he worked for a power line company out of Syracuse, NY. Later he was employed by SWB Construction Company out of Gouverneur and Maine, and Civies Construction Company, where he was a bookkeeper. He worked for theses companies for many years in the southern states. He retired in 2004.
Gary enjoyed his cottage in Mountain View and watching and feeding the wildlife. He was well known for his red Thunderbird which he highly prized. He enjoyed meeting friends at the Bank Note, the Wagon Wheel and the Franklin, and having Rich Yeddo and Jim LaPine for friends.
Survivors include his sister and brother in law, Patricia and James Yando of Mountain View and Malone, his nephews, David Yando of Malone, Mark Yando and his companion, Mary McGrath of Malone, and Gary Yando and his wife Rossie of Chateaugay Lake, NY., one niece, Michelle Langlois and her husband Van of Malone, his great nephews, Jared Yando and his wife Allison and son Elliott of Delhi, NY., Ryan Yando and his wife Leah of Malone, Kyle Yando of Malone, and one great niece, Courtney Yando of Chateaugay, his cousins, Ellen Dumas of Malone, Patti Zanganeh of Virginia, Douglas Sauer of Rochester, NY., and Richard and Ronald Dumas of California.
Along with his parents and grandparents, he was predeceased by one brother, John Batchelder in infancy, his aunts, Lillian and Evelyn Dumas, Elda Sauer and Leona Sosville and his uncles, Leo, Sammy and Bill Dumas.
Funeral Services will be private and at the convenience of the family. Burial will be in Notre Dame Cemetery, in Malone, NY.
Donations may be made in his memory to the Alice Ballard Fund of Hospice of the North Country or to Notre Dame Church both in Malone, NY.
Arrangements are through the Bruso-Desnoyers Funeral Service, Inc. of Malone, NY.
Online condolences may be made to his family at www.brusofuneralservice.com.