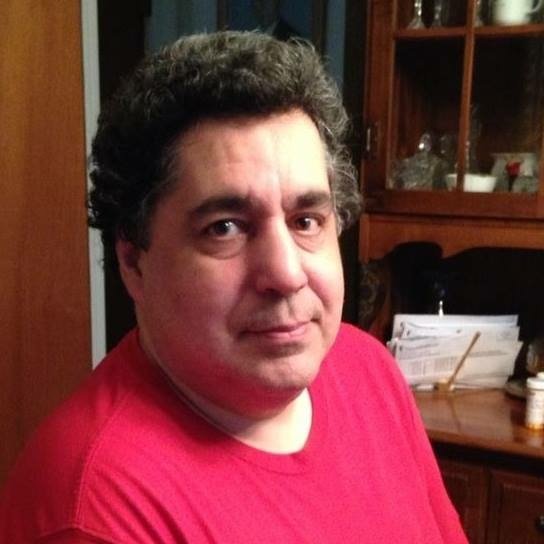 Obituary of Michael Raville
Michael J. Raville, 52, of Malone, NY., passed away unexpectedly, Wednesday morning, August 8, 2018, at his home.
Born in Malone, NY., January 23, 1966, he was the son of Edward and Nancy Laffin Raville. He graduated from Franklin Academy in Malone.
Mike was a grocery clerk at Great American, Acme and lastly Yando's Big M Food Store in Malone, NY.
He was a avid fan of television and movie stars and the Baltimore Ravens and Orioles. He enjoyed chatting with his friends and family on Facebook. Michael will always be remembered for his outgoing personality and beautiful smile.
Survivors include his mother, Nancy Raville of Malone, NY., two sisters and a brother-in-law, Donna O'Brien of Big Flats, NY., and Joy and Mark Barney of Whippleville, NY., one uncle and two aunts, Wilbur "Red" and Phyllis Raville of Earlville, NY., and Burneda Ford of Delancey, NY., five nieces and nephews, Shannon McInerney of Erin, NY., Jennifer O'Brien of Fairport, NY., Kory Barney of Halfmoon, NY., Kristin Cumm of Peru, NY., and Kelsey Barney of Malone, NY., and several great nieces and nephews and cousins.
Calling hours will be Tuesday from Noon until 1:30 p.m. at the Bruso-Desnoyers Funeral Home, in Malone, NY. A Mass of Christian Burial will be celebrated on Tuesday at 2 p.m. at Notre Dame Church, in Malone, NY. Burial will be in Notre Dame Cemetery in Malone.
Donations may be made in his memory to Holy Family School, in Malone, NY.
Arrangements are through the Bruso-Desnoyers Funeral Service, Inc. in Malone, NY.
Online condolences may be made to the family at www.brusofuneralservice.com.