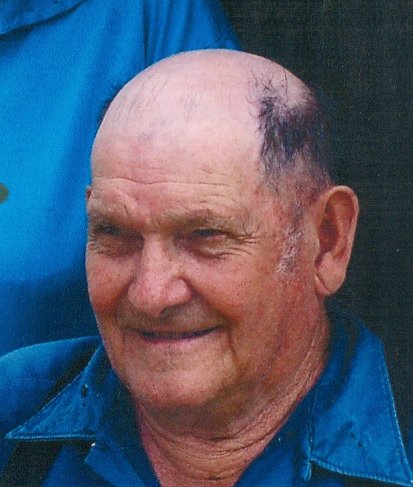 Obituary of James Lester
James H. "Herb" Lester, Sr., 95, of Constable, NY., passed away, early Saturday morning, August 11, 2018, at the U.V.M. Health Care Alice Hyde Hospital, in Malone, NY., with his loving family by his side. He had been a patient there since August 8.
Born in Owls Head, NY., July 18, 1923, he was the son of the late Wayne and Lois Childs Lester. He attended Chasm Falls school.
On October 15, 1943, he was united in marriage to the former Ruth M. Norton, at the Methodist Church, in Chasm Falls, NY., by the late Rev. Harry Campbell. She predeceased him on May 17, 2010.
He served in the United States Army Air Corp. stationed in Newfoundland from December 13, 1945 until his Honorable Discharge on July 24, 1946.
Many years ago James owned and operated a dairy farm in Constable, NY., he later was employed by ALCOA in Massena, NY. for more than thirty two years. He retired in 1983. After his retirement from ALCOA, he operated a hobby farm and raised cattle and horses.
He enjoyed gardening, fishing, hunting and competing with his horses in the local pulling events. He also enjoyed working with his team of horses in the woods cutting and hauling wood. When he was in his eighties, he competed in the Century Class Tractor Pull at the Franklin County Fair, and won a trophy for the event. He was a member of the Malone American Legion and a past member of the Malone Lodge of Moose.
Survivors include, three sons and two daughters-in-law, James H. and Margaret Lester, Jr. of Constable, NY., George and Elaine Lester of Malone, NY., and Michael Lester of West Palm Beach, Fl., one daughter and son-in-law, Esther and Edward LePage of Constable, NY., five brothers and sisters-in-law, Wesley and Fay Lester of Westville, NY., Leslie and Elsie Lester of Saranac Hollow, NY., Lawrence and Janet Lester of Onchiota, NY., Francis Lester of Fort Covington, NY., Rose Lester of Florida, and Richard and Cheryl Lester of Constable, NY., three sisters and two brothers-in-law, Nellie Clark of Massena, NY., Isabelle and Albert Smith of Fort Covington, NY., and Gail Lester of Phoenicia, NY., seven grandchildren, Pamela, Anthony, Jeffrey, Timothy, Stephanie, Johnathon and Corey, several great grandchildren and many nieces, nephews and cousins, and his best friend, his dog "Joey".
Along with his parents and his wife, he was predeceased by one daughter, Thelma Jean Lester at birth on March 15, 1944, two brothers, and sisters-in-law, Clarence and Dorothy Lester, Robert Lester and Betty Lester, one sister, Marion Lois Lester in infancy in 1929 and one brother-in-law, Gerald Clark.
Calling hours will be Thursday from 11 a.m. until 1 p.m. at the Bruso-Desnoyers Funeral Home, in Malone, NY. A Funeral Service will be held at 1 p.m. in the funeral home chapel with the Rev. Howard Cain officiating. Burial will be on Monday, August 20, 2018, at 1 p.m. at the Protestant Cemetery, in Constable, NY., with full Military Rites, provided by the Malone American Legion Firing Squad.
Donations may be made in his memory to the Constable Adult Center or to the Constable Volunteer Fire and Rescue Department.
Arrangements are through the Bruso-Desnoyers Funeral Service, Inc. in Malone, NY.
Online condolences may be made to the family at www.brusofuneralservice.com.