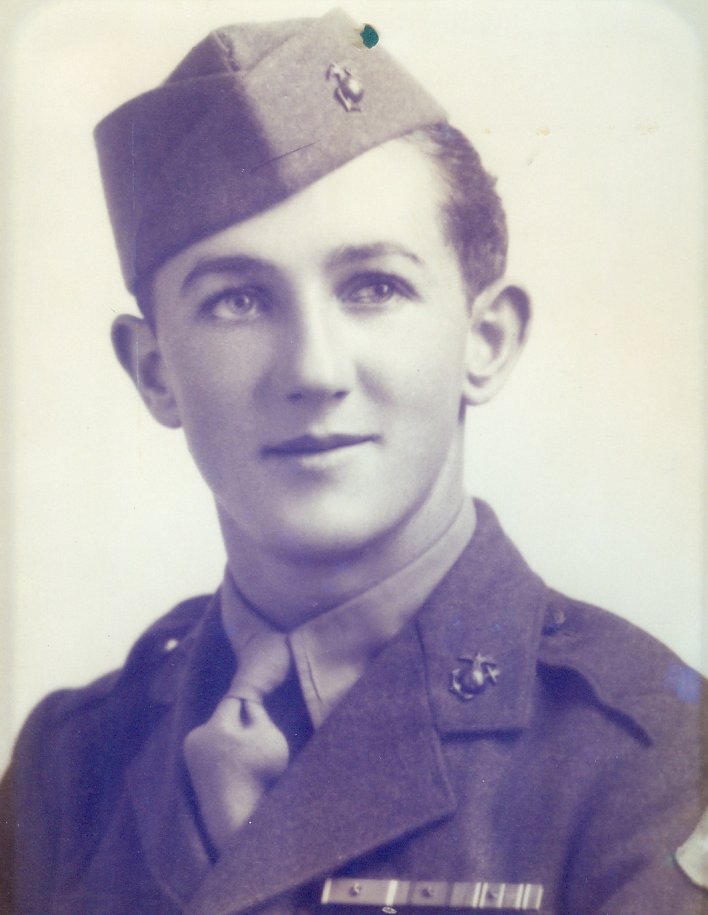 Obituary of Charles Webb
Charles H. Webb, age 92, of Malone, NY., passed away early Monday morning, August 13, 2018, at the Elderwood of Uilein of Lake Placid. He had been a resident there since July 27, 2018.
Born in Springfield, MA., on March 2, 1926, he was the son of the late George E. and Hazel N. Harwood Webb. He attended local schools in the Springfield area.
Charles served in the U.S. Marines from December 7, 1943, until his honorable discharge on November 15, 1945. He was stationed in the South Pacific during World War II.
On July 19, 1948, he was united in marriage to the former Mildred E. Dougherty at St. Joseph's Church in Malone, NY. She survives.
Charles was employed as a railway conductor for both the Penn Central and Conrail railroads for forty years. He retired in 1986.
He was a communicant of St. Joseph's Church in Malone, NY. He was also a member of the Malone American Legion Post 219, Disabled American Veterns, First Marine Division Association and the United Transportation Union. Charles enjoyed doing crossword puzzles and playing golf. He was especially proud of his two holes in one both on #6 East at the Malone Golf and Country Club. One while playing left handed and the other while playing right handed.
Surviving besides his wife Mildred are two sons and daughters in law, Charles and Tamara Webb of Royersford, PA., and Barry and Yvonne Webb of Malone, NY., and by one brother, Richard Webb of Malone, NY. He is also survived by three grandchildren, Melissa Rubert, Michael Webb and Alexis Hoyt, and by four great children, Cole, Cooper, Charlie and Chase Webb.
Along with his parents he was predeceased by two brothers, Oswald and Leland Webb, and by two sisters, Pauline Woodward and Theresa Herbick.
Calling hours will be Friday, August 17, 2018, from 10a.m.-11a.m. at the Bruso-Desnoyers Funeral Home in Malone, NY. A funeral servive will be held at 11a.m. in the chapel of the funeral home. Burial will follow with full military honors provided by the Malone American Legion Firing Squad at St. Joseph's Cemetery on State Route 30 South in Malone, NY.
Arrangements are through the Bruso-Desnoyers Funeral Service Inc. of Malone, NY.
Online condolences may be made to the family at www.brusofuneralservice.com