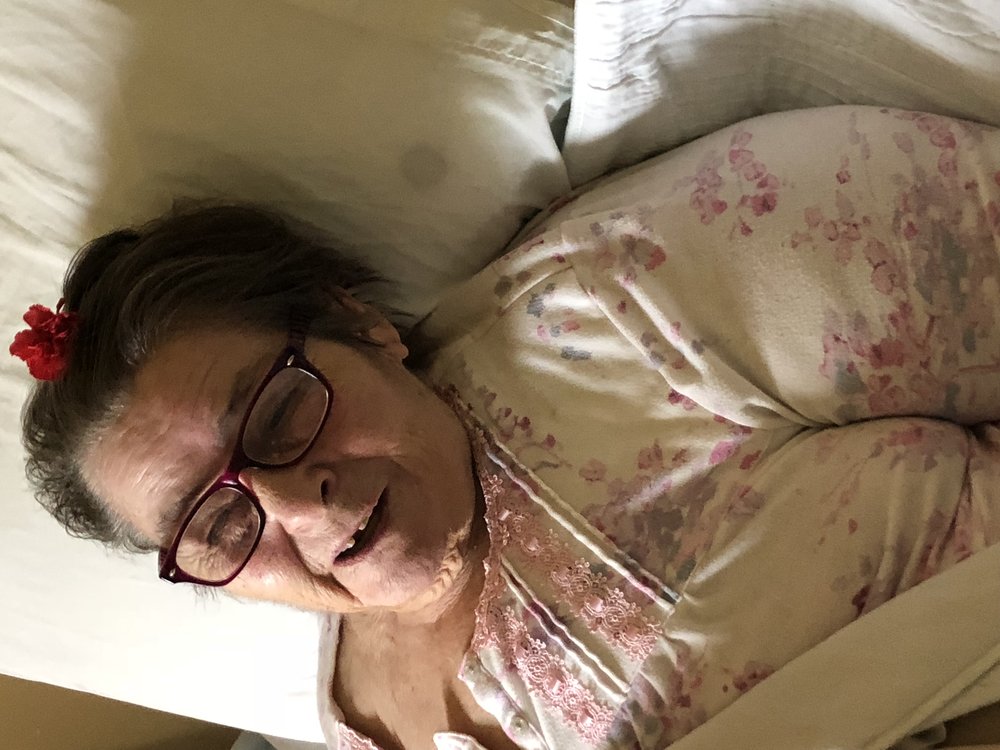 Obituary of Alice Gibson
Alice L. Gibson, 74, of North Lawrence, NY., passed away Sunday afternoon, September 2, 2018, at the Canton-Potsdam Hospital, in Potsdam, NY., with her loving family by her bedside.
Born in Malone, NY., January 15, 1944, she was the daughter of the late Raymond and Bethel Downer Snyder. She attended local schools.
On January 27, 1960, she was united in marriage to Harold A. Gibson, in Moira, NY. He predeceased her on July 5, 2017.
For many years, she assisted her husband in the cedar fields with the collection and processing of the cedar and also with the operation of their hobby farm.
She enjoyed crocheting, knitting, collecting various items, cooking, canning and spending time with her precious family. She had a kind and giving heart and soul to all that needed help.
Survivors include three sons and a daughter-in-law, Harold A. Gibson, Jr. of San Diego, CA., Raymond F. Gibson and Allan F. and Darla Gibson all of Dickinson, NY., three daughters and a son in law, Violet and Aaron Warner and Kim Gibson and her companion, Brad Barber all of North Lawrence, NY., and Molly Barber and her companion Peter Christian of Dickinson, NY., five brothers and two sisters-in-law, Harold and Brenda Snyder of Nicholville, NY., William Snyder of Malone, NY., Alfred Snyder of North Bangor, NY., Roger Snyder of North Lawrence, NY., Dennis and Barbara Snyder of Massena, NY., six sisters and one brother-in-law, Rebecca Barse of St. Regis Falls, NY., Denise Cartier of Chateaugay, NY., Florence Snyder-Baker of Churubusco, NY., Bethel Snyder of Fort Covington, NY., Donna Lee Snyder of Niagara Falls, NY., and Julia Snyder of Huntington, B.C., Canada, fourteen grandchildren, twenty seven great grandchildren and many nieces, nephews and cousins.
Along with her parents and her husband, she was predeceased by one son, Joseph A. Gibson, and three brothers, Raymond, Royal and Paul Snyder.
Calling hours will be Friday from 11 a.m. until 1 p.m. at the Anderson Funeral Home, in North Lawrence, NY. A Funeral Service will be held at 1 p.m. in the funeral home chapel, with the Rev. Ervin Martin officiating. Burial will be in the Hillcrest Cemetery, in North Lawrence, NY.
Donations may be made in her memory to the North Country Animal Shelter, in Malone, NY.
Online condolences may be made to the family at www.brusofuneralservice.com.
Arrangements are through the Anderson Funeral Home, in North Lawrence, NY.