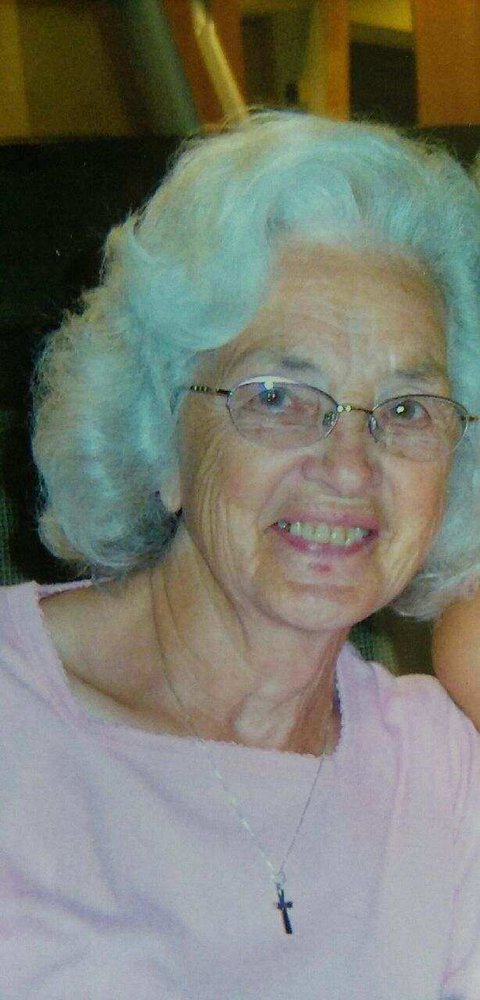 Obituary of Esther Bessette
Esther G. Bessette, 87, of Dickinson Center, NY., passed away Monday morning, September 3, 2018, at The Alice Center, in Malone, NY., with her loving family by her bedside. She had been a resident there since May 31.
Born in Chateaugay, NY., October 26, 1930, she was the daughter of the late Clarence and Catherine Rand LaPlant, Sr. She attended local schools.
Esther was married and predeceased by four husbands, Carl Maneely, Raymond Robideau, Thomas Bessette and Carnot Bellinger.
Many years ago, Esther was a waitress at several local restaurants and restaurants in Texas. She later owned and operated a resale store in Sweeny, TX., for more than thirty three years. She retired and moved back to the North Country in 2006.
She enjoyed baking, and going to flea markets and garage sales..
Survivors include one son, Eric Robideau and his companion, Liz Sauve of North Bangor, NY., two daughters-in-law, Georgia LaGrave of Pine Bluff, AR., and Linda Maneeley of Lake Clear, NY., two daughters and a son -in-law, Linda Peryea-Raymond and her husband Michael Raymond of Danbury, CT., and Betty Saxton of Austin, TX., one sister, Mary Osburn of Plattsburgh, NY., five grandchildren, five great grandchildren and several nieces, nephews and cousins.
Along with her parents and her four husbands, she was predeceased by two sons, Gerald LaGrave and Kenneth Maneeley, one daughter, Catherine LaGrave, one son-in-law, Scott Saxton, four brothers, Ernest, Clarence, Jr., William and David LaPlant.
Calling hours will be Friday, September 21, 2018 from 10 a.m. until Noon, at the Bruso-Desnoyers Funeral Home, in Malone, NY. A Funeral Service will be held at Noon, in the Funeral Home Chapel, with the Rev. Roger Preve officiating. Burial will be in the Eastside Cemetery, in Chateaugay, NY.
Donations may be made in her memory to the American Cancer Society.
Online condolences may be made to the family at www.brusofuneralservice.com.
Arrangements are through the Bruso-Desnoyers Funeral Service, Inc., in Malone, NY.