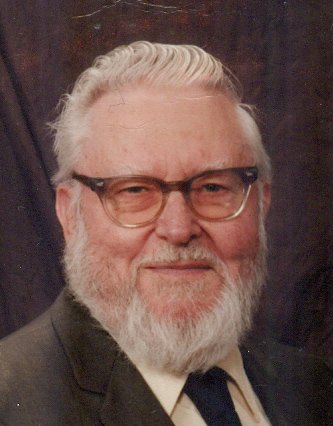 Obituary of Richard Gravelle
Richard L. "Pete" Gravelle, 87, of Fort Covington, NY., passed away Thursday afternoon, September 13, 2018, at his home, while under the loving care of his family and Hospice of the North Country, Inc.
Born in North Bangor, NY., December 20, 1930, he was the son of the late Edward and C. Mary King Gravelle. He attended local schools.
He served in the United States Army during the Korean War. He was a P.O.W. and miraculously escaped. He was Honorably Discharged.
On July 17, 1953, he was united in marriage to the former Marilyn Avery in Cooks Corners, NY. She survives.
For more than twenty three years, Richard was employed by Bombardier Corp. in Malone, NY., as a mechanic. He retired in 1993.
He enjoyed hunting, fishing, gardening, cooking, tinkering in his shop and producing maple syrup. He was know by his neighbors as the "Candy Man" for his delicious homemade peanut brittle. Richard was a board member and sexton of the North Bangor Cemetery, for many years.
Along with his wife, Marilyn, he is survived by two sons, Rene` Gravelle of Watertown, NY. and Charles Gravelle of Lake Placid, NY., three daughters and two sons in law, Colinda Gravelle of Gainesville, FL., Teena and Henry Palmer of Union Grove, NC., and Penny and John Jackson of Santa Clara, CA., six grandchildren, fifteen great grandchildren and many nieces, nephews and cousins.
Besides his parents, he was predeceased by five brothers, Charles, Francis, Alfred, Augustine and Leon Gravelle and by five sisters, Angela Phillips, Leona Bennett, Marie Bonville, Eileen Lamica and Cecile Gravelle.
Calling hours will be held on Monday, September 17, 2018, from 10a.m.-11:30a.m. at the Bruso-Desnoyers Funeral Home, in Malone, NY. A Mass of Christian Burial will be celebrated at 12p.m. at Our Lady of Fatima Church, in Westville, NY., with the Rev. Thomas Kornmeyer officiating. Burial will follow with full military honors provided by the Malone American Legion Post 219 Firing Squad in the North Bangor Cemetery, in North Bangor, NY.
Donations may be made in his memory to either the American Cancer Society or to the Alice Ballard Fund of Hospice of the North Country Inc., in Malone, NY.
Arrangements are through the Bruso-Desnoyers Funeral Service Inc. of Malone, NY.
Online condolences may be made to the family at www.brusofuneralservice.com.