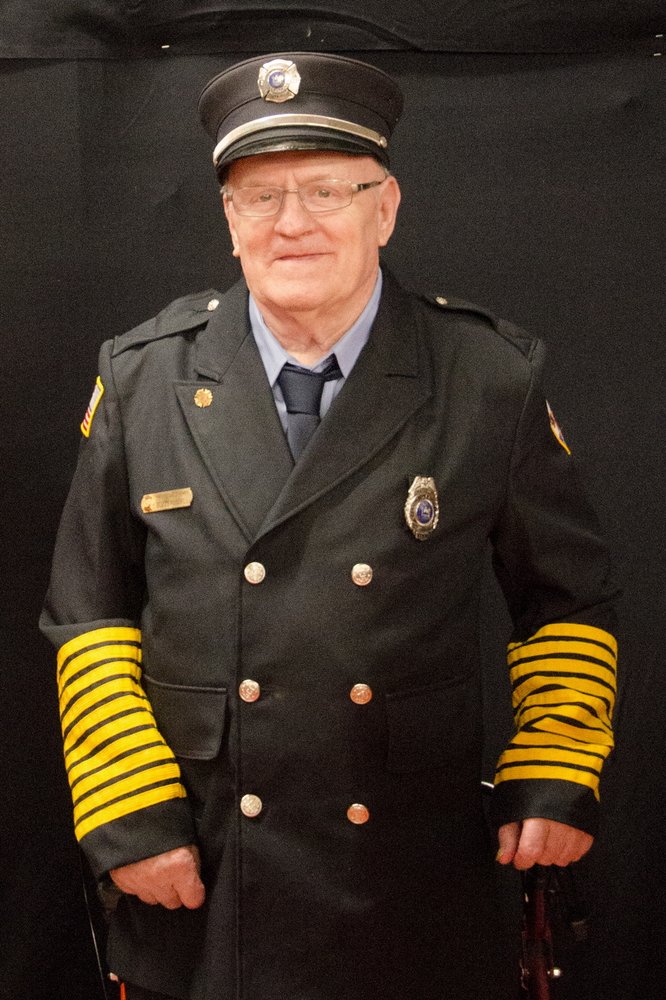 Obituary of Gerald Russell
Gerald "Buzzy" Russell, 75, of Malone, NY., passed away unexpectedly Monday evening, September 17, 2018, at his home.
Born in Malone, NY., March 27, 1943, he was the son of the late Raymond and Dorothy Denesha Russell. He graduated from Franklin Academy in Malone, in 1961.
On August 28, 1965, he was united in marriage to the former Elizabeth A. Barton, at St. Joseph's Church, in Malone. She predeceased him on August 17, 2013.
Buzz was employed as a maintenance man by Elliott and Hutchins, Bombardier Corporation, and Cleyn &Tinker in Malone for many years. He later worked as a greeter for Wal-Mart. He retired in 2013.
He was a member of the Malone Volunteer Fire and Rescue Department for more than fifty years. He enjoyed bowling, carpentry, woodworking, and was an avid Yankee fan.
Survivors include one son, Scott Russell of Malone, one daughter and son-in-law, Lisa and William Bunnell of Brasher Falls, NY., one brother and sister-in-law, George and Norma Russell of Plaistow, NH., one brother in law, Ron Fleury of Franklin, TN., one granddaughter, Eliza Tucker of Brasher Falls, NY., and several nieces, nephews and cousins.
Along with his parents and his wife, he was predeceased by one sister, Rosalyn Fleury and one brother-in-law, Mark Whittin.
Calling Hours will be Monday from 4-7 p.m., at the Bruso-Desnoyers Funeral Home, in Malone, NY. A Funeral Service will be held Tuesday, at 11 a.m. in the funeral home chapel, with the Rev. Roger Preve officiating. Burial will be in Morningside Cemetery, in Malone, NY.
Donations may be made in his memory to the Malone Volunteer Fire and Rescue Department.
On line condolences may be made to the family at www.brusofuneralservice.com
Arrangements are through the Bruso-Desnoyers Funeral Service, Inc. in Malone, NY.