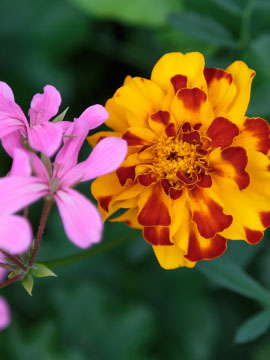 Obituary of Joan LaTrace
Joan M. LaTrace, 90, formerly of Owls Head, NY., passed away early Sunday morning, September 16, 2018, at the Norwich Rehabilitation and Nursing Center, in Norwich, NY. She had been a resident there since September 10.
Born in North Bangor, NY., September 4, 1928, she was the daughter of the late William and Minnie Gonyea Shanty. She attended local schools.
On October 11, 1948, she was united in marriage to Gerald J. Ashlaw. He predeceased her on November 7, 1985. On July 18, 1987, she was united in marriage to Charles F. LaTrace, at Holy Cross Church, in Hopkinton, NY. He predeceased her on December 25, 2008.
Joan was a homemaker. She enjoyed sewing, painting and gardening.
Survivors include three sons and two daughters-in-law, Jerry and Tonya Ashlaw of Smyrna, NY., Richard Ashlaw of Altmar, NY., and Philip and Jan Ashlaw of Georgetown, NY., one stepson, Charles A. LaTrace of Brasher Falls, NY., seven grandchildren, several great grandchildren and many nieces and nephews.
Along with her parents and her two husbands, she was predeceased by one son, Vaughn H. Ashlaw, one daughter, Phyllis Ashlaw, four brothers, James, Fredus, Robert and Herbert Shanty, and one sister, Viola Ballard.
There are no calling hours. A Graveside Service and burial will be held on Thursday, September 27, 2018, at 1 p.m., at the Holy Cross Cemetery, in Hopkinton, NY.
Arrangements are through the Bruso-Desnoyers Funeral Service, Inc. in Malone, NY.
Online condolences may be made to the family at www.brusofuneralservice.com.