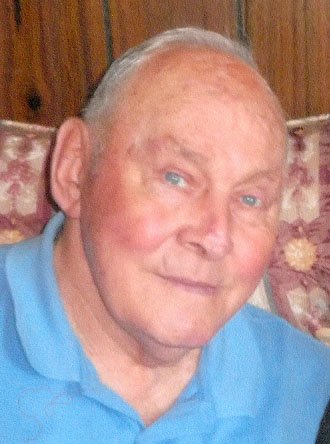 Obituary of Alfred Landry
Alfred A. Landry, 85, of Malone, NY., passed away early Sunday morning, September 30, 2018, at his home, while under the loving care of his family and Hospice of the North Country, Inc.
Born in Malone, NY., August 19, 1933, he was the son of the late George and Dorothy Harvey Landry.
He served in the United Sates Army from 1954 until his Honorable Discharge in 1956.
On April 10, 1954, he was united in marriage to the former Colleen M. Gravell, at St. John Bosco Church, in Malone, NY. She survives.
Al was employed in the Lyon Mountain Mines and later worked as a carpenter on the construction of the St. Lawrence Seaway. For more than thirty four years, he was employed by Reynolds Metals in Massena, NY. He retired many years ago.
He was a member of the Malone Amvets, Malone Fish and Game Club and the N.R.A. He enjoyed hunting, fishing, playing cards, and feeding the wildlife.
Along with his wife, Colleen, he is survived by one son, Michael Landry of Lebanon, ME., one daughter, Sherrie Landry Danquer of Leesburg, VA., one brother and four sisters-in-law, Lawrence and Karen Landry of Lebanon, OR., Patricia Landry of Chateaugay, NY., Helen Landry of Westville, NY., and Glenda Landry of Malone, NY., three grandchildren, Megan Landry, Michael Landry and his fiancée, Bridget Tannenbaum and Monai Vano and her husband David, three great grandchildren, Mylo and Emmarie Frazier and Patrick Landry, and many nieces, nephews and cousins.
Besides his parents, he was predeceased by six brothers, Alex, Harvey, Gerald, William, Francis and Kenneth Landry and two sisters and a brother-in-law, Helen and Robert Tracy and Mary Landry.
Calling Hours will be Friday from Noon until 2 p.m. at the Bruso-Desnoyers Funeral Home, in Malone, NY. A Funeral Service will be held at 2 p.m. in the funeral home chapel. Burial will follow in St. Joseph's Cemetery on the Lake Titus Road, in Malone, NY.
Donations may be made in his memory to the Alice Ballard Fund of Hospice of the North Country, Inc.
Online condolences may be made to the family at www.brusofuneralservice.com.
Arrangements are through the Bruso-Desnoyers Funeral Service, Inc. in Malone, NY.