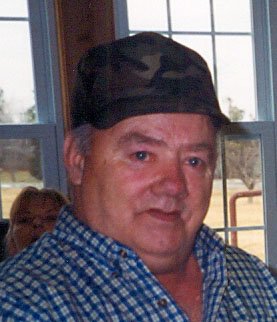 Obituary of Donald L. Jenkins
Donald L. Jenkins, Sr., 74, of Westville, NY., passed away Monday night, October 15, 2018, at the Canton-Potsdam Hospital in Potsdam, NY.
Born in Saranac Lake, NY., September 23, 1944, he was the son of the late Lester and Joyce Trushaw Jenkins.
He served in the United States Army from September 1963 until his Honorable Discharge in July 1966.
On July 23, 1989, he was united in marriage to the former Sally Avery in Malone, NY. She survives.
Donald was employed by the Massena Construction Union Local 322 for more than twenty five years. He retired in 1989 because of his health.
He was a member of the Brushton- Moira American Legion. He enjoyed hunting, fishing, carpentry and collecting antiques.
Along with his wife, Sally, he is survived by four sons, Lester Jenkins of Dickinson, NY., Donald Jenkins, Jr. and his companion, Lisa Pembleton of Massena, NY., Timothy Humiston, Sr. and Jay Humiston both of Westville, NY., three daughters and a son-in-law, Margaret Jenkins of Massena, NY., Madeline and Timothy Torrey of Moira, NY., and Laurie Hafford and her companion, Danny Jarvis of Ellenburg Depot, NY., two sisters and a brother-in-law, Marie Rutherford of Moira, NY., Teresa Wilson of Bloomingdale, NY. And Douglas Richards of Nicholville, NY., a sister-in-law, Shirley Gilpin of Dannemora, NY., ten grandchildren, Cassandra Carranza, Andrew, Marrisa, Roman and Rhianna Jenkins, Michailla and Dylan Torrey, Amanda Hafford, Timothy Humiston, Jr., and Hailey Humiston, five great grandchildren and many nieces, nephews and cousins that were very special to him.
Besides his parents, he was predeceased by one brother, Robert Foley, one sister, Mabel Richards and three nephews, Bruce and Victor Richards and Donnie Wilson.
There are no calling hours. A Celebration of his Life will be held on Saturday, October 20, 2018, at 3 p.m., at the Brushton- Moira American Legion on County Route 17, Moira, NY.
Donations may be made in his memory to either the Westville or Constable Volunteer Fire and Rescue Department.
Online condolences may be made to the family at www.brusofuneralservice.com.
Arrangements are through the Bruso-Desnoyers Funeral Service, Inc. in Malone, NY.