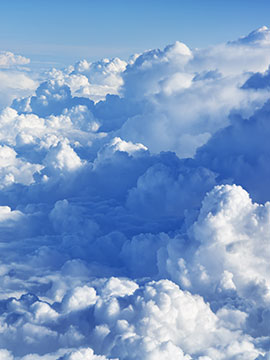 Obituary of Gerald McElwain
Gerald L."Jerry" McElwain, 91, of Malone, N.Y., passed away unexpectedly, Thursday, November 15, 2018, at the U.V.M. Health Network Alice Hyde Medical Center, in Malone, NY. .
Born in North Bangor, N.Y. on June 12, 1927, he was the son of the late Rufus and Mildred Martin McElwain. He attended Franklin Academy in Malone.
He served in the United States Navy from 1945-1946, serving in the Pacific, Philippines and Japan. He was Honorably Discharged.
Gerald was united in marriage to the former Rita J. Wylie at St. Francis of Assisi Church, in Constable, N.Y., on October 30, 1948, by the late Rev. Charles Campeau. She pre-deceased him on December 30, 2017.
Gerald was employed for 43 years at Kraft Foods in North Lawrence.
He was a member of the Malone American Legion, and a past member of the Bangor Senior Citizens, Malone Lodge of Elks and Malone Moose Lodge. He enjoyed gardening and cooking.
Survivors include a son, Ronald McElwain and his companion Paula Ives of Balston Spa, N.Y., two daughters and sons-in-law, Constance and Timothy Marlow of Malone, N.Y. and Sandra and Del Ray Thomas of Massena, N.Y., a foster daughter, Sister Constance Richards of Davenport, Iowa, a sister and brother-in-law Alma and Douglas Dumas of Malone, N.Y., twelve grand-children, twenty seven great grand children and several nieces and nephews. Gerald and Rita also raised several foster children including Ashley, Angela, Erin, Meagan, and Morgan.
Along with his parents and wife, he was pre-deceased by a son, Brent McElwain, a daughter-in-law Helene McElwain and a grandson Ronald McElwain, Jr.
There are no calling hours. A Mass of Christian Burial will be celebrated on Wednesday at 11 a.m., at St. Augustine's Church, in North Bangor, with the Rev. Raymond Moreau officiating. Burial with full military rites provided by the Malone American Legion will be held at St. Francis Cemetery, in Constable, N.Y.
Donations may be made in his memory to St. Augustine's Church, in North Bangor, NY.
Online condolences may be made to the family at www.brusofuneralservice.com.
Arrangements are through the Bruso-Desnoyers Funeral Service, Inc. in Malone, N.Y.