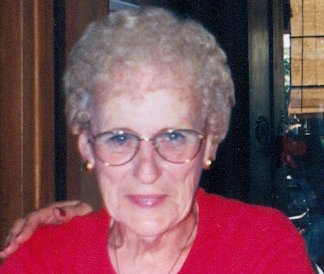 Obituary of Margaret McDonald
Margaret I. McDonald, 89, of Malone, NY., passed away Saturday morning, November 17, 2018, at the Alice Center, in Malone, NY., with her loving family by her side.
Born in Braintree Hill, VT., May 30, 1929, she was the daughter of the late Alec and Marion Kerry Hammond.
In 1947, she was united in marriage to Richard W. Tucker in Randolph, VT., he predeceased her in 1989. She later married Cyril McDonald, on June 10, 1989 in Malone, NY., he predeceased her on March 30, 2004 .
Margaret was employed by the Malone Dress Factory for many years. After the closing of the factory, she worked for Tru-Stitch Footwear in Malone for several years until she retired.
She was an avid bingo player and enjoyed gardening, baking, country music and dancing. She relished her time spent with her family especially at Christmas.
Survivors include three sons and a daughter in law, Wayne and Caroline Tucker of Bare, VT., Clayton Tucker of Malone, NY., and Daniel Tucker of Constable, NY., four daughters and two sons-in-law, Judy and Daniel Ashlaw of Malone, NY., Diane Cameron and her companion Dave Durant of Malone, NY., Joyce and Robert Collins of Burke, NY., and Vicki Jeffers and her companion, Floyd King of Malone, NY., two brothers and three sisters-in-law, Richard and Edith Hammond of Constable, NY., William and Rebecca Hammond of Malone, NY., and Yvonne Hammond of Constable, NY., twenty seven grandchildren and many great and great great grandchildren and nieces and nephews.
Along with her parents and her two husbands, she was predeceased by one daughter, Rose Robert, two brothers, Alvin and Robert Hammond, two sisters, Nina Tucker and Nancy Bertrand, one grandson Terry Tucker and one great granddaughter, Jessica Snyder.
A Funeral Service and Reflection of her life will be held Monday, November 26, 2018, at the Burke Volunteer Fire Station. The Funeral Service will be held at 12:30 p.m. with the Rev. Billy Bond officiating, followed by a reception until 5 p.m. Burial in Ridgeway Cemetery in Burke, NY., in the Spring.
Donations may be made in her memory to the American Cancer Society.
Online condolences may be made to the family at www.brusofuneralservice.com.
Arrangements are through the Bruso-Desnoyers Funeral Service, Inc. in Malone, NY.