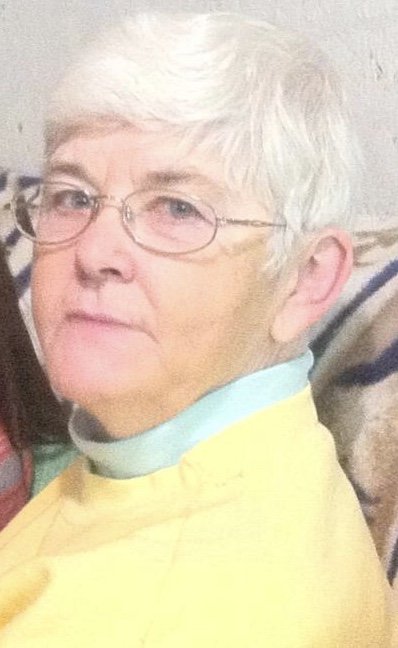 Obituary of Michiele Slocum
Michiele A. "Mike" Slocum, 74, of Constable, NY., passed away Friday morning, November 23, 2018, at the U.V.M. Health Network Alice Hyde Medical Center, in Malone, NY., with her loving family by her side.
Born in Malone, NY., November 16, 1944, she was the daughter of the late Nelson and Audrey O'Connor Slocum. She graduated from Franklin Academy in 1962 and later received her B.A. in Business. She served in the United States Army Reserves for six years.
Many years ago, Michiele worked in the business office at the Alice Hyde Medical Center and later in the business office of the Adirondack Medical Center. She was the business manager for the Franklin County Nursing Home for several years and retired in 2006.
She served as computer center supervisor for the XIII Olympic Winter Games in 1980. She enjoyed gardening, reading, knitting and was an enormous New York Yankee fan. Her favorite vacation spot was Cape May, N.J. She loved spending time with all of her nieces, nephews and great nieces and great nephews, that meant the world to her. She was affectionately called "Mikey" by them.
Survivors include one brother and sister-in-law, Judson "Jud" and Joanne Slocum of Burke, NY., four sisters and three brothers-in-law, Bonita LaMountain of Ballston Lake, NY., Yvonne and Barry Webb of Malone, NY., Evelyn and Jozsi Young of Malone, NY., and Kimberly and Allen Rovito of Constable, NY., and several nieces, nephews and cousins.
Calling hours will be Friday from 11 a.m. until 12:30 p.m., at the Bruso-Desnoyers Funeral Home, in Malone, NY. A Mass of Christian Burial will be celebrated at 1 p.m. at St. Francis of Assisi Church, in Constable, NY. Burial will be in St. Francis of Assisi Cemetery, in Constable, NY.
Donations may be made in her memory to the American Heart Fund or the Parkinson's Foundation.
Online condolences may be made to the family at www.brusofuneralservice.com
Arrangements are through the Bruso-Desnoyers Funeral Service, inc. in Malone, NY.