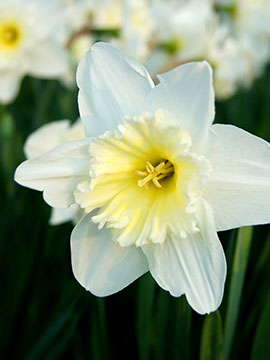 Obituary of Jennifer French
Jennifer J. French, 42, of Malone, NY., passed away peacefully, Friday night, November 23, 2018, at her home, while under the loving care of the staff of Constable B, I.C.F. and Hospice of the North Country, Inc.
Born in Massena, NY., September 24, 1976, she was the daughter of David and Charlene Blair French.
She enjoyed watching the fish in her fish tank, watching Disney movies and cartoons, having her nails and hair done and a pretty outfit for special occasions. She enjoyed the companionship of the housecats while she sat in her recliner. Her two brothers always brought a smile to her face.
Survivors include her father, David French of Rooseveltown, NY., two brothers and a sister-in-law, Wayne French of Malone, NY., and Jeffery and Danielle French of Bombay, NY., one sister and brother-in-law, Talina and Mark Bath of Hunterville, NC., six nieces and nephews, Kaela, Mitchell and Jenna Bath all of Hunterville, NC., and Ian, Taylor and Brody French all of Bombay, NY., and many aunts, uncles and cousins.
She was predeceased by her mother, Charlene Blair on May 24, 2014.
There are no calling hours. A Graveside Service will be held Thursday at 11 a.m., at St. Joseph's Cemetery, in Bombay, NY.
Donations may be made in her memory to the Alice Ballard Fund of Hospice of the North Country, Inc. in Malone, NY.
Online condolences may be made to the family at www.brusofuneralservice.com.
Arrangements are through the Cappiello-McKenzie and Cosgrove Funeral Home in Fort Covington, NY.