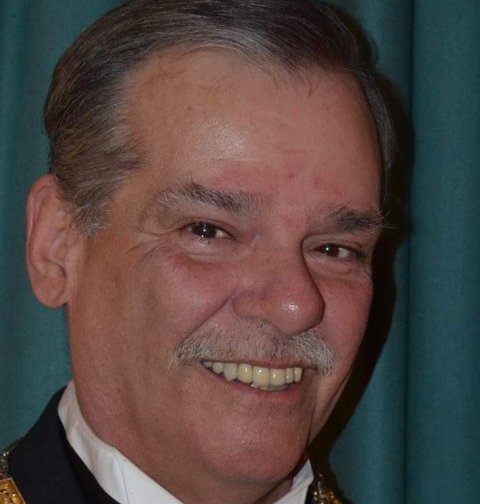 Obituary of Carlos Mato
Carlos Mato, 68, of North Bangor, NY., passed away peacefully late Sunday night, December 2, 2018, at his home, while under the loving care of his soul mate Charlene and Hospice of the North Country, Inc.
Born in Santurce, Puerto Rico, February 16, 1950, he was the son of the late Jose R. and Maria I. Torres Mato.
He worked for the New York State Department of Corrections for more than thirty five years. He was assigned to Clinton Correctional Facility and later worked at Franklin Correctional Facility, as a transportation officer. He retired in 2002.
Carlos was an avid golfer and a life member of the Malone Golf and Country Club. In his earlier years, he also enjoyed playing tennis. While in Corrections, he was a competitive marksman and was a member of the Correction Officers Shooting Team. He enjoyed sawing his own lumber and working in his wood shop. He was a member of the Elks Club and was a Past Exalted Ruler of the Malone Elks Club. He was also a member of the Siberian Rod and Gun Club and a past member of the Malone Lodge of Moose, where he had served as Governor.
Survivors include his loving soul mate, Charlene Volpe of North Bangor, NY., two daughters, Christie and Melissa and his twin brother Jose Mato and his wife Pamela of Huntsville, AL.
Calling hours will be Wednesday December 12, 2018, from 4-6 p.m. at the Bruso-Desnoyers Funeral Home, in Malone, NY. The Malone Lodge of Elks will conduct their Eleventh Hour Toast and Lodge of Sorrow Service at 5:45 p.m. A Funeral Service and celebration of his life will be held at 6 p.m. in the funeral home chapel.
Donations may be made in his memory to the Wounded Warriors Foundation or to the Alice Ballard Fund of Hospice of the North Country, Inc.
Online condolences may be made to the family at www.brusofuneralservice.com.
Arrangements are through the Bruso-Desnoyers Funeral Service, Inc. in Malone, NY.