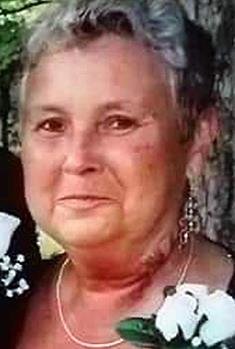 Obituary of Lorna R. LaCombe
Lorna R. LaCombe, 73, of Malone, NY., passed away early Saturday morning, December 29, 2018, at the Alice Center, in Malone, NY. She had been a resident there since September 24.
Born in Merrill, NY., June 14, 1945, she was the daughter of the late Lester and Beulah Harris Shutts. She attended local schools.
On February 17, 1962, she was united in marriage to Robert P. LaCombe at St. John Bosco Church, in Malone, NY., by Rev. J. Lee Snow. He predeceased her on April 20, 2011.
Lorna was employed by Marc "Tim" Lashomb Insurance Agency for more than twenty three years. She retired in 2010.
Lorna was a volunteer for the Malone Catholic Charities for several years. She enjoyed bowling in the Friday Night League and was past President. She also enjoyed tennis, racquetball and gardening.
Survivors include four sons and three daughters-in-law, Robert and Laurie LaCombe, Jr. of Malone, NY., L. Lee LaCombe of North Bangor, NY., Tyler and Cheryl LaCombe of Morgonton, NC., and Coby and Meagan LaCombe of Malone, NY., three sisters and a brother-in-law, Linda Johnson of Arizona, Lona and Danny Kennard of Webster, NY., and Marleen Dufrane of Guntersville, AL., eight grandchildren, Robert LaCombe, III., Christina, Rae, Andie, Labon, Remy, and Tori LaCombe and Ryan Gary, seven great grandchildren, Lindsey, Natalie, Matthew, Ian, Kallie and Casius LaCombe and Alexis Gary and several nieces, nephews and cousins.
The family would like to thank all who visited and cared for her during her illness.
There are no calling hours. A Celebration of her life will be held on Saturday January 5, 2019, from 1-4 p.m., at Mo's Adirondack Room, in Malone, NY.
Donations may be made in her memory to the Malone Catholic Charities, Malone Volunteer Fire and Rescue Department or the Malone Animal Shelter.
Online condolences may be made to the family at www.brusofuneralservice.com.
Arrangements are through the Bruso-Desnoyers Funeral Service, Inc. in Malone, NY.