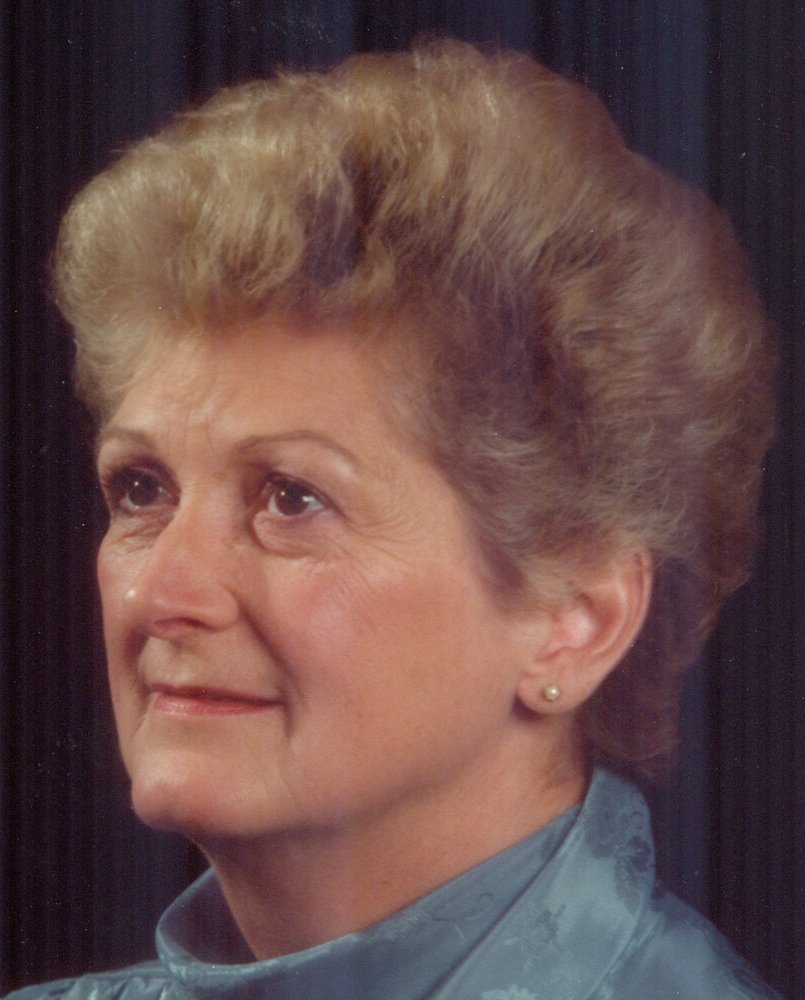 Obituary of Shirley Mitchell
Shirley M. Mitchell, 93, of Malone, NY., passed away peacefully, early Wednesday morning, January 2, 2019, at the Alice Center, in Malone, NY. She had been a resident there since March 27, 2015.
Born in Malone, NY., April 15, 1925, she was the daughter of the late Edward Z. and Louvah Rushford Perry. She graduated from St. Joseph's Academy, in Malone, in 1943. She later graduated from Beautician School in Syracuse, NY.
In June of 1945, she was united in marriage to Bernard L. Fish, Sr. The marriage ended in divorce.He predeceased her in 1967. She later married Mert Clark Mitchell, in June 1961. He predeceased her 2016.
Many years ago, Shirley had worked at Kodak in Rochester, NY., and Tru-Stitch Footwear in Malone. She later was a self-employed beautician for many years, retiring in 1989.
She was a communicant of Notre Dame Church, in Malone, NY and a life member of the Altar Rosary Society. She was also a member of the Malone American Legion Auxiliary, the Malone Amvets Auxiliary, Royal Letter Carriers, Burke and Malone Home Bureau and the Malone Golf and Country Club. She enjoyed home crafts, cooking, golfing and bowling. One of her greatest joys was when her grandchildren and great-grandchildren would come and visit.
Survivors include six daughters and four sons-in-law, Mary Lou and Kenneth Vondell of Malone, NY., Trudy and Philip Ross of Brushton, NY., Joelle and Roland Poirier of North Bangor, NY., Holly and Eugene Poirier of North Bangor, NY., Deborah Mitchell and her companion, Mark Capalbo of Upper Jay, NY., and Betsy Mitchell Oddey of Burke, NY., twenty five grandchildren, many great and great-great-grandchildren, nieces, nephews and cousins.
Along with her parents and her two husbands, she was predeceased by one son, Bernard "Buddy" Fish, Jr., three sisters, Norma Pyn, Trudy Lyng and Jean Spain and one grandson, Jon Paul Poirier.
The family would like to extend a sincere thank you to the staff at the Alice Center for the excellent care that Shirley received, while she was a resident there. They would also like to thank the staff of Bruso-Desnoyers Funeral Service for their compassion and professionalism.
There are no calling hours. A Mass of Christian Burial will be celebrated Monday at 10 a.m., at Notre Dame Church, in Malone, NY. Burial will be in Notre Dame Cemetery, in Malone, in the Spring.
Donations may be made in her memory to the Burke Adult Center or St. Andre Bessette Parish.
Online condolences may be made to the family at www.brusofuneralservice.com.
Arrangements are through the Bruso-Desnoyers Funeral Service, Inc., in Malone, NY.