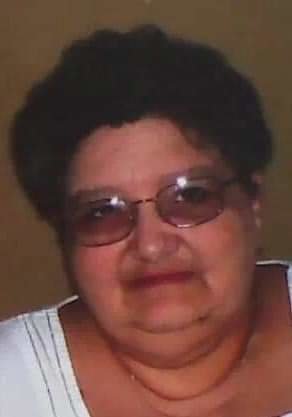 Obituary of Fern L. Fassett
Fern L. Fassett, 63, of Westville, NY., passed away Saturday night, March 2, 2019, at C.V.P.H. in Plattsburgh, NY., surrounded by her loving family. She had been a patient there since February 26.
Born in Malone, NY., December 14, 1955, she was the daughter of the late Silas and Elaine McDonald LaMay. She attended local schools.
Many years ago, Fern was employed by the William Manson Nursing Home in Malone as a nurses aide and later worked for North Star Industries. Before her retirement, she was a secretary for Mohawk Plumbing, in Hogansburg, NY.
On May 17, 1980, she was united in marriage to Morris P. Fassett, at St. Joseph's Church, in Malone, NY., by the late Rev. Tobin. Morris predeceased her on December 18, 2017.
Fern enjoyed camping, home crafts, bingo, playing cards, listening to music and watching Ghost Hunters.
She is survived by two sons and daughters-in-law, Heath and Susan Jock of Constable, NY., and Kyle and Sarah Fassett of Westville, NY., one daughter and son-in-law, Heather and Donald Decosse of Chateaugay, NY., one brother and sister-in-law, Roger and Penny LaMay of Malone, NY., one sister and brother-in-law, Mary and James Martin of Malone, NY., eight grandchildren, Evan Boyea, Maribeth Ledger, Daniel Boyea, Seth, Aaron and John Decosse and Ethan and Aubrey Fassett, five great grandchildren and many nieces, nephews and cousins.
Along with her parents and her husband, she was predeceased by one brother and sister-in-law, Edward and Terry LaMay.
A Celebration of her life will be celebrated on Saturday, March 23, 2019, from 2-4 p.m., in the Community Room at Coville Bay Apartments in Westville, NY.
Burial will be in St. John Bosco Cemetery, in Malone, NY., in the spring.
Donations may be made in her memory to the Westville Volunteer Fire and E.M.S Department.
Online condolences may be made to the family at www.brusofuneralservice.com.
Arrangements are through the Bruso-Desnoyers Funeral Service, Inc. in Malone, NY.
To send flowers to the family of Fern Fassett, please visit Tribute Store