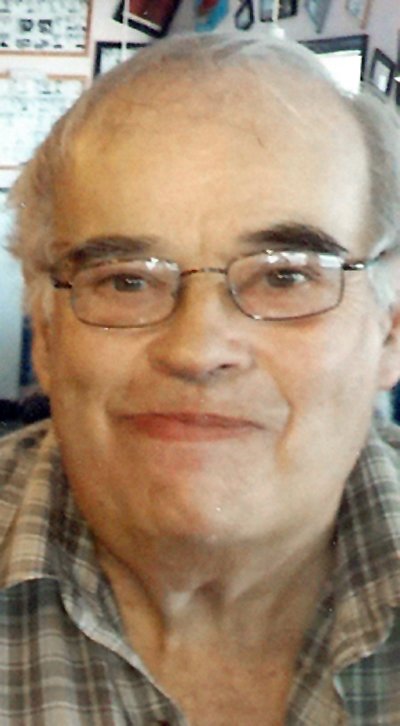 Obituary of LeRoy Debyah
LeRoy Debyah, 79, of North Bangor, NY., passed away Wednesday March 6, 2019, at C.V.P.H., in Plattsburgh, NY. He had been a patient there since February 23.
Born in Malone, NY., May 25, 1939, he was the son of the late Clarence and Cecelia "Arlie" Gonia Debyah. He graduated from Brushton High School, in 1957.
On June 3, 1967, he was united in marriage to the former Gayle A. Gero, at St. John Bosco Church, in Malone, NY., by the late Rev. Anthony Pompei. She survives.
After graduation from high school, he was employed by Red Rose Feed Store in North Bangor, NY for two years. He later, along with his wife Gayle, owned and operated a dairy farm for more than fifty years. He retired on March 30, 2010.
LeRoy was a past 4H Dairy Leader, a past member of the Holstein Association, D.H.I.A., Farm Bureau, and Cornell Cooperative Extension. He enjoyed raising, training and showing his draft horses. He also raised and showed his Cornish Bantam chickens. LeRoy was very proud and well known for his Holstein cows, that he showed at the Franklin County Fair. He sold many of his young stock in nine different countries. He enjoyed being in the woods and cutting firewood. He also enjoyed feeding the birds and hummingbirds. He looked forward to his morning gatherings with his fellow farmers the "Coffee Club" first at Dwyers Store and later at his home.
His children were very important to him and he instilled in them a strict work ethic, that they are benefiting from today. Precious moments were spent with his grandchildren, teaching them to feed the chickens and calves and taking them on hay rides.
Along with his wife, Gayle, he is survived by one son and daughter in law, Michael and Beth Debyah of South Weymouth, MA., one daughter, Melissa J. Smith of North Bangor, NY., three brothers and a sister-in-law, Clarence and Sharon Debyah, and Barry and Wayne Debyah all of North Bangor, NY., two sisters and a brother-in-law, Eunice and Tom Filip of Syracuse, NY., and Esther Debyah of North Bangor, NY., three grandchildren, William Smith, and Alexander and Zoe Debyah, one great grandson, Bensyn Brown and many nieces, nephews and cousins.
Besides his parents, he was predeceased by two brothers, Ralph and Theodore Debyah and one sister, Joyce Baker.
A Celebration of his Life will be held on Saturday March 23, 2019, from Noon until 3 p.m. at the St. Augustine's Church Hall, in North Bangor, NY. Burial will be in Notre Dame Cemetery, in Malone, NY., in the spring.
Donations may be made in his memory to the North Bangor Volunteer Fire and E.M.S.
Online condolences may be made to the family at www.brusofuneralservice.com.
Arrangements are through the Bruso-Desnoyers Funeral Service, Inc. in Malone, NY.
To send flowers to the family of LeRoy Debyah, please visit Tribute Store