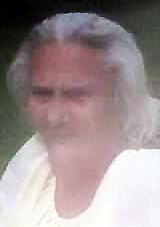 Obituary of Gladys M. Lord
Gladys M. "Grandma" Lord, 78, of Malone, NY., passed away unexpectedly Friday, March 22, 2019, at her home.
Born in Malone, NY., January 2, 1941, she was the daughter of the late Alfred and Lydia Amo Nason. She attended local schools.
On August 21, 1955, she was united in marriage to Charles E. Lord in Malone, NY. He predeceased her on May 17, 2002.
Gladys was a homemaker.
She was a member of the First Baptist Church, in Malone. She enjoyed playing bingo and watching Westerns on the television. Her favorite times were spent with family especially her grandchildren and great grandchildren.
Survivors include four sons and three daughters-in-law, Charlie and Robyn Lord of Constable, NY., Clarence Lord of Malone, NY., Gerald and Betsy Lord of North Bangor, NY., James Lord and his companion Melinda Hillman of Brushton, NY., and Renee Lord of Hogansburg, NY., seventeen grandchildren, two of which she raised, James Lord, III. and Johnathon Lord, thirteen great grandchildren and many nieces, nephews and cousins.
Along with her parents and her husband, she was predeceased by one son, Robert Lord on May 17, 2007, one daughter, Lydia Lord on May 30, 1969, one granddaughter at birth, ten brothers, Clarence, Floyd, James, Gerald, Leonard, Herbert, Henry, Robert, Lawrence and Sherman Nason and three sisters, Stella Deshane, Helen Lavier and Shirley Nason.
Calling hours will be Saturday, April 6, 2019, from 10 until 11 a.m. in the First Baptist Church, in Malone, NY. A Funeral Service will be held at 11 a.m., in the First Baptist Church, with the Rev. Roger Preve officiating.
Online condolences may be made to the family at www.brusofuneralservice.com.
Arrangements are through the Bruso-Desnoyers Funeral Service, Inc. in Malone, NY