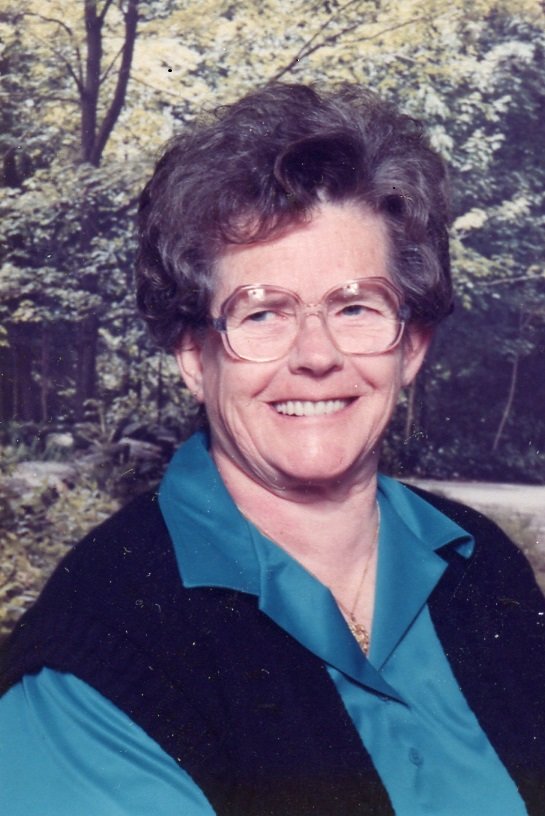 Obituary of Lucretia H. Foley
Lucretia H. Foley, 91, of Brushton, NY., passed away Sunday afternoon, June 2, 2019, in Malone, NY., surrounded by her loving family.
Born in Brandon, VT., August 8, 1927, she was the daughter of the late Wendell and Elizabeth Gravell Howland.
On January 15, 1946, she was united in marriage to Lloyd N. Foley, Sr. He predeceased her on March 8, 1993.
Lucretia was employed by the Weyehauser Plywood Company in Hancock, VT for over twenty years. She later was employed by Tru-Stitch Footwear in Malone, NY, for more than twenty years and retired in 1992.
She was very active in the Democratic Party. She was Episcopalian and a member of the Eastern Star. She enjoyed hunting, fishing, camping, boating, sewing, reading, cooking, and watching and feeding birds. She cooked and catered many social events. She raised fourteen different varieties of roses and was famous for her dandelion wine. She enjoyed the companionship of her cats and dogs and spending time with her family and friends.
Survivors include two sons and a daughter-in-law, Jack Foley of Hudson, NY., and Lloyd and Tina Foley, Jr. of Brushton, NY., twelve grandchildren, sixteen great grandchildren and one great great grandson and several nieces and nephews.
Along with her parents and her husband, she was predeceased by three daughters, Barbara Garr and Gilda Eaton and one in infancy and three brothers, Richard, John and Robert Howland.
There are no calling hours. A Graveside Service and burial will be held Thursday, June 13, 2019, at 11 a.m. at the St. Peter's Episcopal Cemetery in Brushton, NY., with the Rev. Alfred Fish officiating.
Donations may be made in her memory to the Brushton-Moira Volunteer Fire Department or E.M.S.
Online condolences may be made to the family at www.brusofuneralservice.com.
Arrangements are through the Bruso-Desnoyers Funeral Service, Inc. in Malone, NY.
To send flowers to the family of Lucretia Foley, please visit Tribute Store