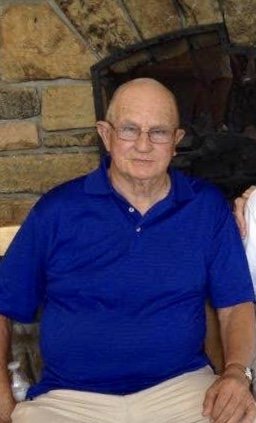 Obituary of Kenneth J. Lunan
Kenneth J. Lunan, 79, of Dickinson, NY., passed away Tuesday evening, June 25, 2019, at his home, while under the loving care of his family and Hospice of the North Country, Inc.
Born in Godmanchester, Quebec, Canada, May 6, 1940, he was the son of the late Lauriston and Mildred Nesbitt Lunan. He attended Franklin Academy, in Malone, NY.
He served in the United States Air Force from December 18, 1958 until his Honorable Discharge on October 5, 1962.
On February 13, 1965, he was united in marriage to the former Helen Vermette at St. Mary's Church, in Fort Covington, NY. She survives.
Kenneth was a Security Guard for Pratt-Whitney Corporation in Southington, CT. for more than twenty seven years. He retired in 1990.
He enjoyed carpentry, attending auctions and spending time with his friends and family.
Along with his wife, Helen, he is survived by one son, Ross A. Lunan of Dickinson, NY., one daughter, Donna Lunan of Malone, NY., one brother and sister-in-law, James and Cora Lunan of Schertz, TX., one sister and brother-in-law, Patricia and Raymond Cartier of Fort Covington, NY., one granddaughter, Shelby Lunan of Brushton, NY., and several nieces, nephews and cousins.
Besides his parents, he was predeceased by two brothers, Robert and William Lunan and two sisters, Elizabeth Dora and Shirley Carmody.
There are no calling hours. A Funeral Service and Reflection of His Life will be private and at the convenience of the family.
Donations may be made in his memory to the Dickinson or St. Regis Falls Volunteer Fire Department or E.M.S.
Online condolences may be made to the family at www.brusofuneralservice.com.
Arrangements are through the Bruso-Desnoyers Funeral Service, Inc. in Malone, NY.