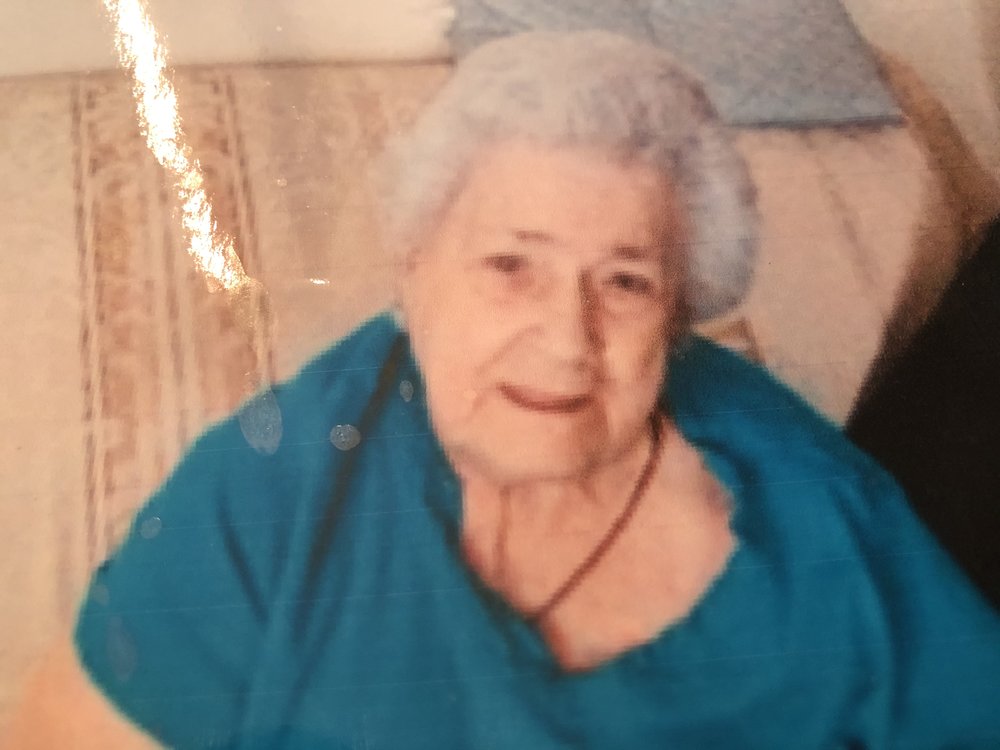 Obituary of Bertha M. Jesmer
Bertha M. Jesmer, 95, of Malone, NY., passed away Friday, October 25, 2019, at the Elizabethtown Community Hospital, in Elizabethtown, NY., with her loving family by her side.
Born in Malone, NY., July 26, 1924, she was the daughter of the late Alfred and Blanche Oumit Barton. She attended local schools.
On May 26, 1942, she was united in marriage to Floyd B. Jesmer at St. John Bosco Church, in Malone, NY. He predeceased her on August 14, 1989.
Bertha was employed by Tru-Stitch Footwear in Malone for many years. She was later head of the laundry department at the Franklin County Nursing Home, in Malone for more than six years.
She was a past member of the Malone Amvets Auxiliary. She enjoyed knitting, crocheting, needlepoint, gardening and bowling.
Survivors include one son, Ralph Jesmer and his companion, Linda Staudt of Dry Branch, GA., one daughter and son-in-law, Joan and Andrew Avery of Westville, NY., seven grandchildren and many great and great great grandchildren.
Along with her parents and her husband, she was predeceased by one daughter, Nancy "Elaine" Fleury Gardner, one sister, Aldea Jesmer, one granddaughter and one great grandson.
There are no calling hours. A Graveside Service and burial will be private and at the convenience of the family in St. Francis of Assisi Cemetery, in Constable, NY.
Online condolences may be made to the family at www.brusofuneralservice.com.
Arrangements are through the Bruso-Desnoyers Funeral Service, Inc. in Malone, NY.
To send flowers to the family or plant a tree in memory of Bertha Jesmer, please visit Tribute Store