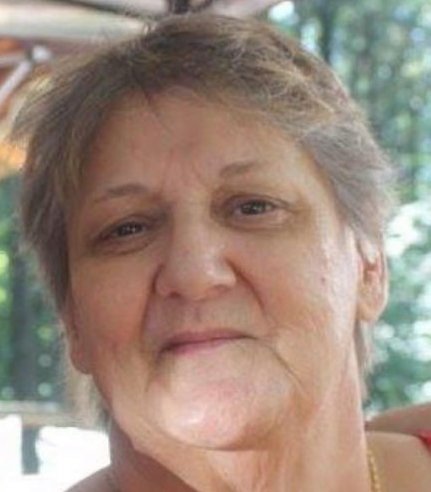 Obituary of Brenda K. Turner
Brenda K. Turner, 61, of Malone, New York., passed away Sunday morning, December 29, 2019, at The Alice Center, in Malone, surrounded by her loving family. Born in Malone, on June 2, 1958, she was the daughter of the late Norman and Doris Nichols Degon. She graduated from Franklin Academy, in Malone, in 1977. She was united in marriage to John L. Turner, the love of her life, on December 29, 1990, in Constable, New York. He predeceased her on January 29, 2015. Brenda and John, lived in Owls Head, on top of the mountain, while raising their children. After raising her children, Brenda worked as a Direct Support Professional for North Star Industries for more than 18 years. She retired in 2003. Brenda was a kind, compassionate wife, mother and grandmother, with a love of nature and deep faith in God. She was always there to extend a listening ear with empathy for others. She enjoyed cooking, music, home crafts, decorating, crocheting, watching the deer and Lifetime movies. She loved feeding her hummingbirds and collected cardinals. Most of all, Brenda loved her family. She loved to read to her grandchildren, playing board games, puzzles and cards. Brenda was very proud of her children and grandchildren. Survivors include one son and daughter-in-law, Brent and Marshina Dora of Port St. Lucie, Florida, two daughters and a son-in-law, Stacey and Shawn Conto, and Stephanie Dora, all of Malone; six brothers and five sisters-in-law, Donald and Angela Degon of Malone; Conrad and Gladys Degon of Ocala, Florida; Allen and Linda Degon of North Bangor; Ronald Degon of North Bangor; Bruce and Diane Degon of Constable, and Scott and Jane Degon of Malone; three sisters and brothers-in-law, Gloria and John Martineau of Clermont, Florida; Sharon and Clarence Debyah of North Bangor, and Paula and Rodney Malette of Chateaugay; seven grandchildren, Gabriella, Alyssa; Haley; Nathan; Alexandria; Carter and Shawn Michael, and many nieces, nephews and cousins. Along with her parents and her husband, she was predeceased by one brother, Leland Degon and one sister, Carolyn Lamica. There are no calling hours. A Mass of Christian Burial will be held at Notre Dame Church, Malone, New York, at a future date to be announced. Donations may be made in her memory to the Alice Ballard Fund of Hospice of the North Country, Inc., in Malone, New York. Online condolences may be made to the family at www.brusofuneralservice.com. Arrangements are through the Bruso-Desnoyers Funeral Service, Inc. in Malone, New York.
Donations
Donations may be made in her memory to the Alice Ballard Fund of Hospice of the North Country, Inc., in Malone, NY.