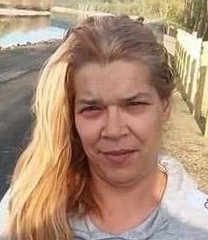 Obituary of Corrina M. MacRabie
Corrina M. MacRabie, 49, of North Bangor, NY., passed away unexpectedly on April 4th, 2020 at her home. Born on May 24, 1970, she was the daughter of the late Verner and Ida Randall MacRabie. She graduated from Franklin Central High School in Franklin NY. and attended trade school. She was known for her kindness and generosity. She touched the hearts of everybody she came across and will be greatly missed not only by her family, but her friends as well. She is survived by her loving fiancé Brian Snyder, her son Michael Dallas, her daughter April Ford, two brothers Nicholas Decker and Ward Decker, two sisters and brothers-in-law, Patricia and James Alexson and Barbara and Richard MacRabie -Groat, four grandchildren and several nieces, nephews and cousins. Besides her parents, Corrina was predeceased by a brother Randall "Bud" MacRabie and two sisters Mary MacRabie and Pricilla Pickwick. A celebration of Life will take place later in the summer. Donations may be made to the Bangor Volunteer Fire Department. Online condolences may be made to the family at www.brusofuneralservice.com. Arrangements are with the Bruso-Desnoyers Funeral Service, Inc. in Malone, NY.
To send flowers to the family or plant a tree in memory of Corrina MacRabie, please visit Tribute Store
Donations
Donations in her memory may be made to the Bangor Volunteer Fire Department.