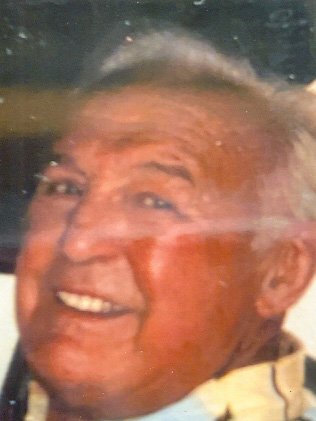 Obituary of George H. Tavernier
George H. Tavernier, 86, of Malone, NY., passed away Tuesday, June 2, 2020, at the Massena Rehabilitation and Nursing Facility, in Massena, NY., with his loving family at his bedside. Born in Malone, NY., March 29, 1934, he was the son of the late Henry and Ella Kuchler Tavernier. He graduated from Franklin Academy in Malone, in 1953 and also received a two year trades degree. He served in the National Guard from 1951 until 1955. On May 28, 1955, he was united in marriage to the former Joan P. McCormick at St. Patrick's Church, in Chateaugay, NY. She predeceased him on March 19, 1999. Many years ago, George worked on the construction of the St. Lawrence Seaway. He also was a insurance agent for Metropolitan Life Insurance Company for several years, and was a school bus driver for Charles Disotelle, Sr. Bus Lines. For more than thirty five years, he was a millwright for ALCOA, in Massena, NY. He retired many years ago. George was a communicant of St. Andre Bessette Parish in Malone. He was a past member of the Malone Lodge of Moose and the Malone American Legion. He enjoyed attending the Franklin Academy Football and Hockey games, bowling, boating, camping, hunting and rollerblading and bicycling well into his seventies. He donated many gallons of blood and was a volunteer driver for the D.A.V. van. He enjoyed spending his winters in Florida. Survivors include one son and daughter-in-law, Bruce and Kelly Tavernier, one daughter, Melody Tavernier, one brother and sister-in-law, Ronald and Marsha Tavernier, and one sister, Sandy Mainville all of Malone, NY., two grandchildren, Cory D'Aiutolo of Woodbridge, VA and Emily Tavernier of Malone, NY., two great grandchildren and several nieces, nephews and cousins. Along with his parents and his wife, he was predeceased by his companion of over fifteen years, Louise McArdle on April 25, 2020 and a brother-in-law, Gale Mainville. A Graveside Service and burial will be held on Friday, June 5, 2020 at Noon, at St. Joseph's Cemetery, on Fort Covington Street, in Malone, NY., with Deacon Brian Dwyer officiating. Donations may be made in his memory to the D.A.V. Online condolences may be made to the family at www.brusofuneralservice.com. Arrangements are through the Bruso-Desnoyers Funeral Service, Inc. in Malone, NY.
To send flowers to the family or plant a tree in memory of George Tavernier, please visit Tribute Store
Burial
12:00 pm - 12:30 pm
Friday, June 5, 2020
Old St. Joseph's Cemetery
State Route 37
Malone, New York, United States
518-483-1300
Burial
Donations
Donations may be made in his memory to the D.A.V.