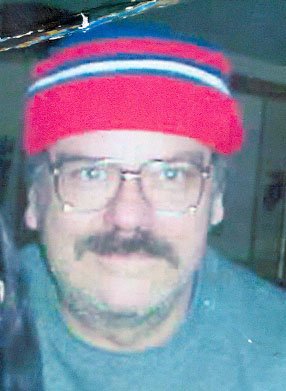 Obituary of Thomas J. Mierzwa
Please share a memory of Thomas to include in a keepsake book for family and friends.
Thomas J. Mierzwa, 74, of St. Regis Falls, NY, passed away Saturday, October 31, 2020, at the Elizabethtown Hospital, in Elizabethtown, NY. He had been a patient there since October 30. Born in Buffalo, NY, October 18, 1946, he was the son of the late Joseph and Alfreda Liniewski Mierzwa. He served in the United States Air Force from 1966 until his Honorable Discharge in 1970. He received a Purple Heart and commendation medal while serving in Viet Nam. Tom was a master electrician and was employed by Bethlehem Steel in Buffalo, NY, National Blankbook Company in Holyoke, MA, and Northeast Utilities at Northfield Mountain in Western MA for more than twenty years. After moving to St. Regis Falls, he monitored the local Power Station. Many years ago, Tom was an assistant Boy Scout Leader. He was a D.J. and enjoyed karaoke. He enjoyed sharpening tools and chainsaws, working with stained glass, cooking, building model airplanes and rockets and was a talented artist and craftsman with metal/woodwork. He was very tech savvy and enjoyed sharing his electrical knowledge with others on the local forums. Tom never backed down from a challenge and was always tinkering. He was 32nd degree Mason of the Masonic Lodge and was a clown for the Melha Shriners. He was a member of the St. Regis Falls American Legion. On January 15, 2005, he was united in marriage to the former Linda Carter Muzzy, in St. Regis Falls, NY. She survives. Along with his wife, Linda, he is survived by two sons and a daughter-in-law, Thomas and Haley Mierzwa of Longmeadow, MA, and Andrew Mierzwa of Greenfield, MA, two stepsons and their wives, Wayne and Heaven Muzzy of Schenectady, NY., and Andrew and Patrice Muzzy of Plattsburgh, NY, thirteen grandchildren and several nieces, nephews and cousins. Besides his parents, he was predeceased by one sister, Suzanne Colbert-Horack. There are no calling hours or funeral service. Donations may be made in his memory to the Shriners Hospital, Springfield MA. Online condolences may be made to the family at www.brusofuneralservice.com. Arrangements are through the Anderson Funeral Home in St. Regis Falls, NY.