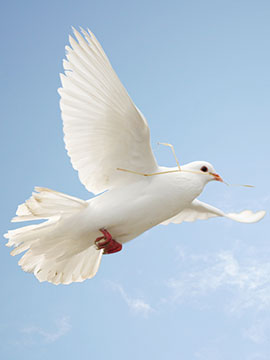 Obituary of Angelo LaBarbera
Angelo Labarbera, 68, of North Bangor, NY., passed away peacefully on Tuesday, January 19, 2021 at his home, surrounded by his loving family. Born in Warsaw, NY., on September 6, 1952, he was the son of the late Peter and Virginia DeFelice LaBarbera. He graduated from Mount Morris High School, followed by study of Transport Design at the Art Center in Pasadena, California; finishing his degree at Syracuse University. Angelo was an Industrial Designer and worked at Smith Corona, Kodak, Johnson and Johnson and Hewlett Packard. He had a fondness for Formula One racing, horses and classic cars. He had a special love of lake living and the outside. He loved fishing, hunting and meeting new people. He was an avid fan of Boise State Football and loved being a hockey dad and fan. Angelo also had an appreciation for good art, good food and good people. In May of 1976, he was united in marriage to the late Denyse Duquette in the City of Syracuse, NY. She predeceased him in 2017. He is survived by his two sons, Aaron Labarbera and his wife Nicole Taylor and Adam Labarbera and his wife Sharon of Boise, Idaho; two daughters and sons-in-law, Danielle and Jamie Keating of Bangor, NY. and Angelie and Ryan Hoxie of Caldwell, Idaho; his brother Charles LaBarbera of Syracuse, NY. and a sister and brother -in-law, Bryan and Cathy Duquette of Malone; as well as his grandchildren Dylan and Cameron Keating, Sophia and Leo LaBarbera and baby Hoxie. Besides his parents and wife, he was predeceased by his sister Loretta LaBarbera. In Lieu of flowers or donations, the family asks that you perform an act of kindness that can be paid forward. Services will be private and at the convenience of the family. Online condolences may be made to the family at www.brusofuneralservice.com. Arrangements are through the Bruso-Desnoyers Funeral Service, Inc. in Malone, NY.
To send flowers to the family or plant a tree in memory of Angelo LaBarbera, please visit Tribute Store
Donations
In lieu of flowers or donations, the family asks that you perform an act of kindness that can be paid forward.