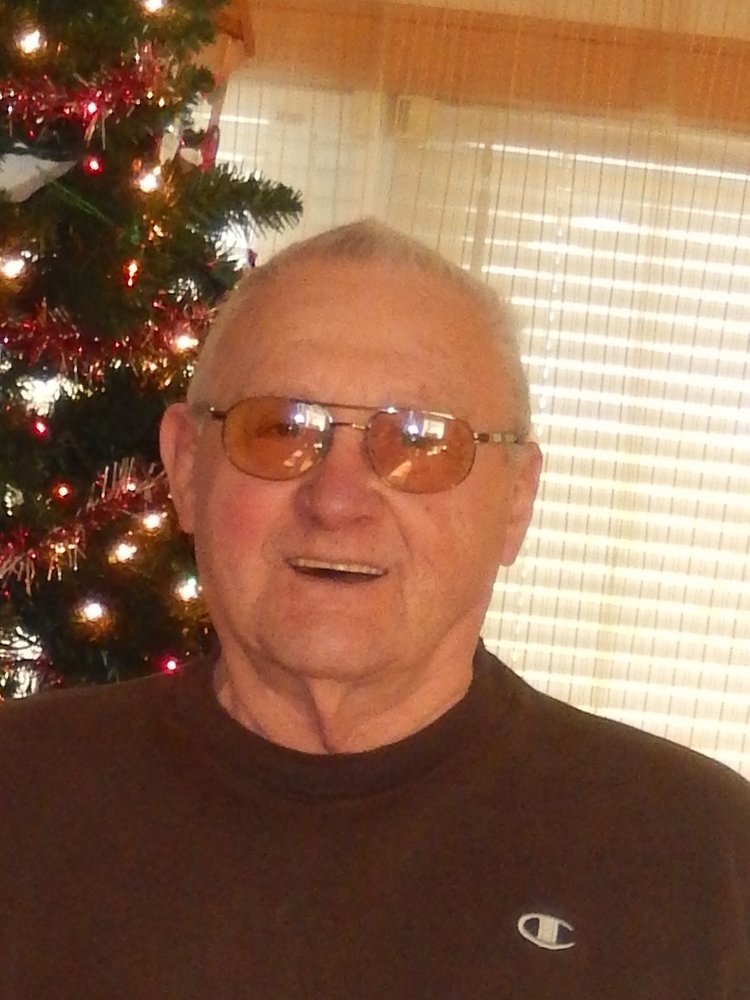 Obituary of James Rubadeau
~~James L. Rubadeau, 82, of Fort Covington, NY., passed away Tuesday morning, August 1, 2017, at the U.V.M Medical Center, in Burlington, VT.
Born in Fort Covington, NY., November 6, 1934, he was the son of the late Ralph and Leah LeBlanc Rubadeau. He attended school in Fort Covington.
He served in the United States Army from July 13, 1953, until his Honorable Discharge on December 29, 1955, as a Specialist 3rd Class. He had served in Germany.
On May 18, 1957, he was united in marriage to the former Irene Bashaw, at St. Mary's Church, in Fort Covington, NY. She predeceased him on June 30, 2003.
James was employed by General Motors in Massena, NY., for more than thirty years. He retired in 1990.
James was a communicant of St. Mary's Church, in Fort Covington, NY. He was a member of the Fort Covington American Legion. He enjoyed his hobby farm and raising horses. He was an avid NASCAR fan and enjoyed going to the casino, hunting, fishing and spending time with his friends and family, especially his grandsons and great grandsons.
Survivors include three sons and two daughters in law, Randy Rubadeau and his companion, Terri Swan of Sparks, NV, Alan and Donna Rubadeau and Darrin and Donna Rubadeau all of Fort Covington, NY., three brothers and sisters in law, Chad and Bernadette Rubadeau of Bombay, NY., Bryan and Joan Rubadeau of Fort Covington, NY., and Merrill and Phyllis Rubadeau of Westville, NY., four sisters and two brothers in law, Deanna and Ralph Wiley of Las Cruces, NM., Joyce Barney of Constable, NY., Linda and Ernie LePensee of Cornwall, Ontario, and Ruth Rubadeau of East Quogue, Long Island NY, two grandsons, William Rubadeau of Albany, NY and Derek and Kristine Rubadeau, their boys and great grandsons, Xavier and Oliver of Fort Covington, NY and several nieces, nephews and cousins.
Along with his parents and his wife, he was predeceased by two brothers, Ralph "Sonny" Rubadeau and Roger Rubadeau and two sisters, Edna LaTulipe and Rita Rubadeau.
Calling hours will be Monday from 10 a.m. until Noon at the Cappiello-McKenzie and Cosgrove Funeral Home, in Fort Covington, NY. A Funeral Service will be held at Noon in the funeral home chapel, with the Rev. Thomas Kornmeyer officiating. Burial with full Military Rites will be held in the new St. Mary's Cemetery, in Fort Covington, NY.
Donations may be made in his memory to the Fort Covington Volunteer Fire and Rescue Department, in Fort Covington, NY.
Arrangements are through the Cappiello-McKenzie and Cosgrove Funeral Home in Fort Covington, NY.
Online condolences may be made to his family at www.brusofuneralservice.com.