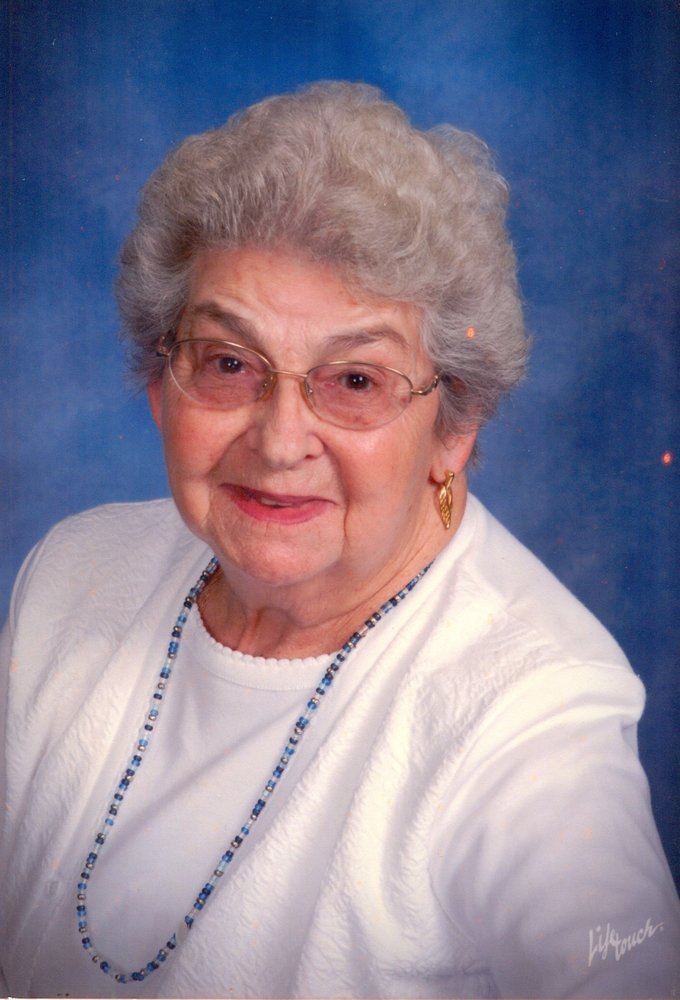 Obituary of Gertrude Salmon
~Gertrude D. "Dorothy" Salmon, 91, of North Bangor, NY., passed away Monday evening, August 14, 2017, at the home of her daughter and son in law, Cynthia Salmon-Conzola and Edward J. Conzola, while under their loving care and Hospice of the North Country.
Born in Saranac Lake, NY., on January 25, 1926, she was the daughter of the late William and Lillian Brown Golden. She attended local schools in the Saranac Lake area and went on to receive a B.S. degree in nursing.
On October 4, 1947,she was united in marriage to Arnold W. Salmon at St. Bernard's Church, in Saranac Lake, NY. He predeceased her on October 9, 2006.
Dorothy was employed for many years as the instructor of the nursing program for BOCES in Schenectady, NY. She retired from there in 1981.
She was a past parishioner of Sacred Heart Church and a past member of the Ladies of the Elks both in Punta Gorda, FL. She enjoyed doing ceramics and home crafts.
Dorothy is survived by one son and daughter-in-law, Kurt and Tammy Salmon of Averill Park, NY., one daughter and son-in-law, Cynthia Salmon-Conzola and her husband Edward J. of North Bangor, NY., one brother and sister-in-law, Jack and Erica Golden of St. Petersburg, FL., and by four sisters and three brothers-in-law, Betty and Frank Pelligreno of Massena, NY., Shirley and Robert O'Neil of Bloomingdale, NY., Sylvia and Lewis "Spike" Holmes of Delphi Falls, NY., and Mary Lawson of St. Petersburg, FL. She is also survived by four grandchildren, eleven great grandchildren and several nieces, nephews and cousins.
Along with her parents and her husband, she was predeceased by one son, Arnold W. Salmon on October 27, 2016 and two brothers, Claude and William Golden.
There are no calling hours. A Mass of Christian Burial will be celebrated on Saturday, August 26, 2017, at 11 a.m., at St. Paul's Catholic Church, in Bloomingdale, NY., with the Rev. Patrick Ratigan officiating. Burial will be in the Charlotte Memorial Gardens in Punta Gorda, FL.
Donations may be made in her memory to the Alzheimer's Foundation of America.
Arrangements are through the Bruso-Desnoyers Funeral Service Inc. of Malone, NY.
Online condolences may be made to the family at www.brusofuneralservice.com.