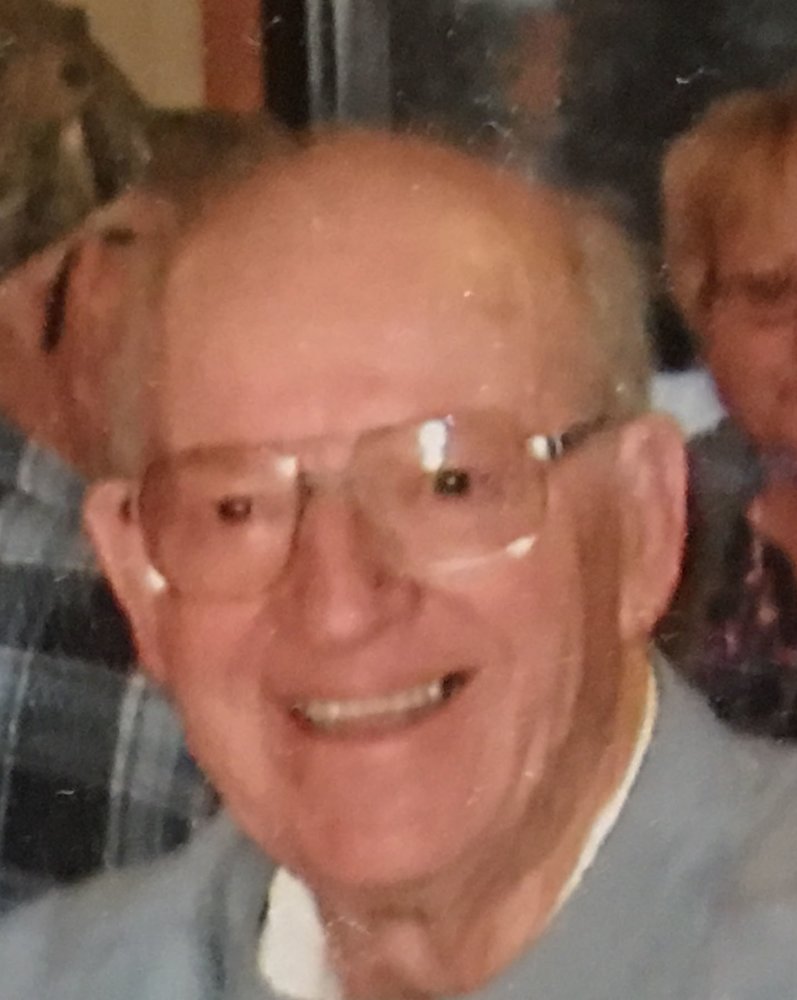 Obituary of Cecil Premo
~Cecil A. "Red" Premo, 89, of Burke, NY., passed away peacefully, Monday morning, August 21, 2017, at The Alice Center, in Malone, NY., with his loving wife and family at his bedside.
Born in St. Agnes, Quebec, Canada, May 22, 1928, he was the son of the late Ernest and Ann O'Neil Premo. He graduated from Franklin Academy in Malone, NY., in 1946 and Adirondack Commercial School in 1947.
He served in the United States Army in Korea from 1951 until his Honorable Discharge in 1953.
He was united in marriage to the former Chloe Jarvis in May of 1959. She predeceased him. On August 31, 1984, he was united in marriage to the former Rita Duheme Pepper in Burke, NY. She survives.
For more than thirty six years, Red was employed by the New York State Department of Transportation. He retired in May of 1983.
He was a communicant of St. George's Church in Burke, N., and a life member of the Malone Knight's of Columbus. He was an avid bowler and had served as secretary of the Malone Bowling League.
Along with his wife, Rita, he is survived by two stepsons and their wives, Roger "Sonny" and Rhonda Pepper, Jr. of Henderson, NV., and Steven and Jacqueline Pepper of Rochester, NY., two stepdaughters and their husbands, Lynne and Brian Binggeli of Rochester, NY., and Renee and Gregory Johnston of Charleston, SC., , two brothers and three sisters-in-law, Joseph "Ernest" and Joyce Premo and James and Sandra Premo all of Westville, NY., and Marilyn Premo of DeBary, FL., eleven step grandchildren, eleven step great grandchildren and many nieces and nephews.
Along with his parents, he was predeceased by one son, Robert L. Premo in 1978, one brother, William "Ike" Premo and one sister, Beatrice Kirby.
Calling hours will be Friday from 9 until 10:30 a.m. at the Bruso-Desnoyers Funeral Home, in Malone, NY. A Mass of Christian Burial will be celebrated Friday at 11 a.m., at St. George's Church, in Burke, NY., with the Rev. Bill Edwards officiating. Burial with full Military Rites will be in St. Joseph's Cemetery, on the Lake Titus Road, in Malone, NY.
Donations may be made in his memory to either St. George's Church, or to the Burke Volunteer Fire and Rescue Department.
Arrangements are through the Bruso-Desnoyers Funeral Service, Inc. of Malone, NY.
Online condolences may be made to the family at www.brusofuneralservice.com.