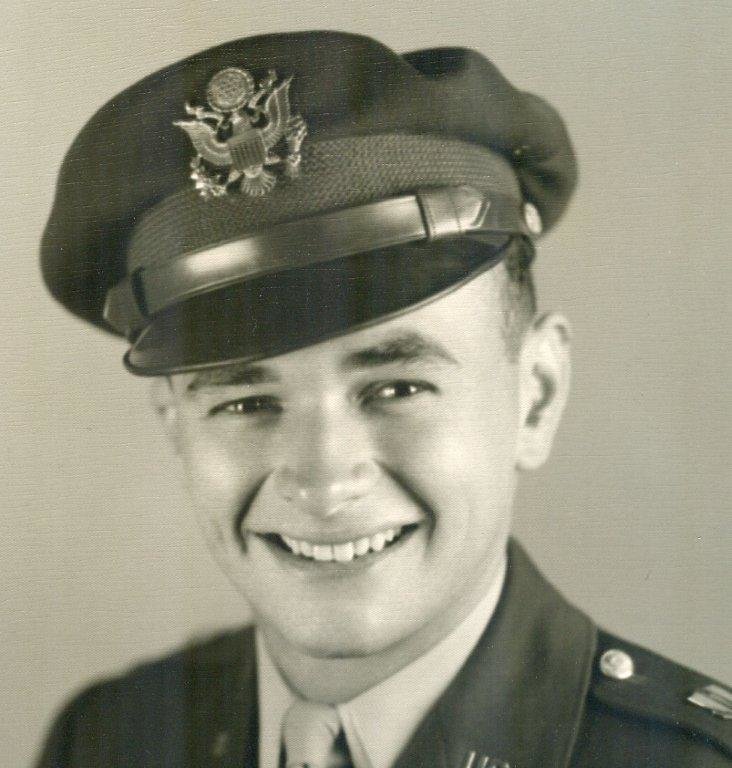 Obituary of Clifford Steenberge
~Clifford John Steenberge, Lt. Col. USAF Ret., age 95, of 10 Clay Street, Malone, NY., entered into eternal life on Thursday morning, August 31, 2017, at his home while under the loving care of his family and Hospice of the North Country.
Born on April 15, 1922, on his grandfather Brady's farm in Constable, NY., he was the son of the late Leon and Lydia Brady Steenberge. He spent his childhood in Malone and Constable where he received his early education, graduated from Franklin Academy and received a degree in accounting from Canton ATC.
Col. Steenberge entered military service on November 11, 1942, at the age of twenty. On November 3, 1943, he was commissioned a 2nd Lt. as a pilot in the US Army Air Corp which was at that time a part of the Army. He served as a pilot instructor at Brooks Army Air Base in San Antonio, TX., and also at Enid Army Air Base in Enid, OK. He was released from active duty on November 1, 1945, and enlisted in the US Air Force Reserve and participated as a mobilization assignee at Plattsburgh Air Force Base on flying status with the 820th Air Base Group (SAC). Col. Steenberge was Commanding Officer of Flight "D" of the unit. Through the years as member of the Air Force Reserves, Clifford attained the ranks of Captain and Major, always obtaining a high efficiency rating. On April 15, 1967, he received notification of his elevation to Lt. Col., by order of the President of the United States for twenty-five years of dedicated service. Col. Steenberge retired from the military service in 1982.
As a civilian Clifford held managerial positions for the Puritan Clothing Store, The Sunshine Store and Woolman Furniture. He worked for the accounting firm of James McKee III and was comptroller of the St. Regis Nursing Home in Massena, NY. He established his own Business Accounting and Tax Firm in 1979 and continued to service his clients through 2011 when he retired at the age of 89.
Having been active in civic affairs in Malone, Clifford served as President of the Malone Chamber of Commerce and during that time was instrumental in introducing the idea of the Northway. He was a Campaign Chairman for the annual March of Dimes for more than fifteen years, and he participated in the Capital Fund Drive for the Alice Hyde Hospital's building program. Clifford served on numerous committees as a member of the Malone Kiwanis Club, American Legion, Amvets and Knights of Columbus.
Clifford's Catholic faith gave him comfort and courage throughout his life. He was a parishioner of St. Andre Bessette Parish at Notre Dame Church in Malone, where he served as a Eucharistic and Hospital Minister. He was an avid reader and an ardent fisherman and hunter. He enjoyed the outdoors and spending time at his hunting camp.
On May 3, 1943, he was united in marriage to the former Georgess J. Maneeley in St. Louis, MO. She predeceased him in January of 1966. He and Georgess had three sons together, David John Steenberge who passed away on May, 29, 1982, Daniel J. Steenberge of Elmira, NY., and Gregory W. and Pamela Steenberge of Malone, NY. On September 27, 1966, he was united in marriage to the former Mary L. Bessette at St. Edmund's Church in West Bangor by the Rev. John Weir. He and Mary had one daughter together, Zoe Ann who resides at home. He is also survived by several grandchildren, great grandchildren, nieces and nephews.
Besides his parents, his first wife Georgess and son David, he was predeceased by a brother Carl L. Steenberge.
There are no calling hours. A Mass of Christian Burial will be celebrated on Wednesday, September 6, 2017, at 10a.m. at Notre Dame Church in Malone, NY. Burial will be private at Notre Dame Cemetery with full military honors.
Donations may be made in his memory to St. Andre Bessette Parish.
Arrangements are through the Bruso-Desnoyers Funeral Service Inc. of Malone, NY.
Online condolences may be made to the family at www.brusofuneralservice.com.